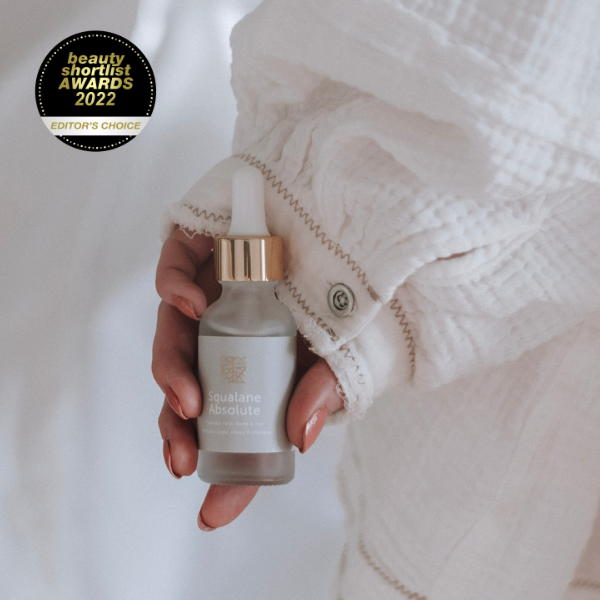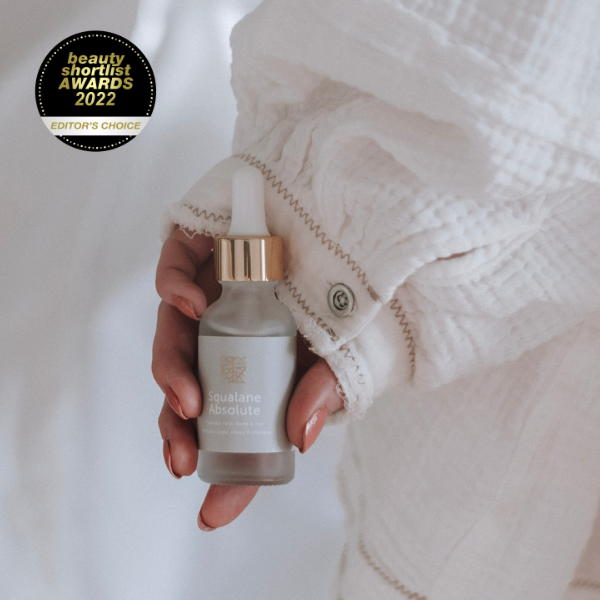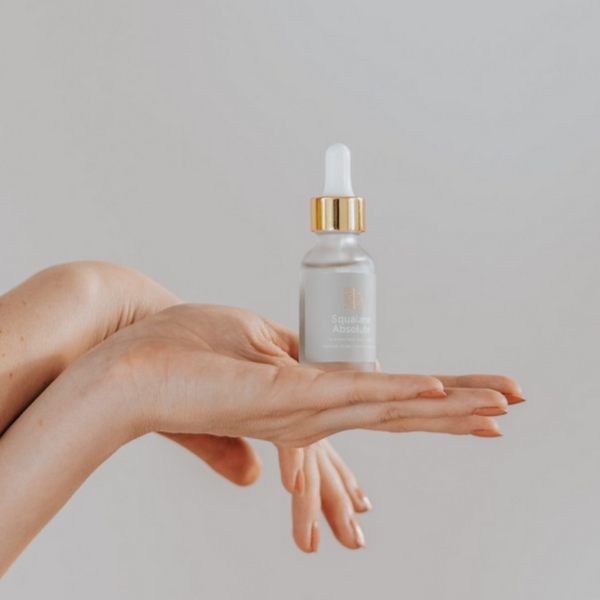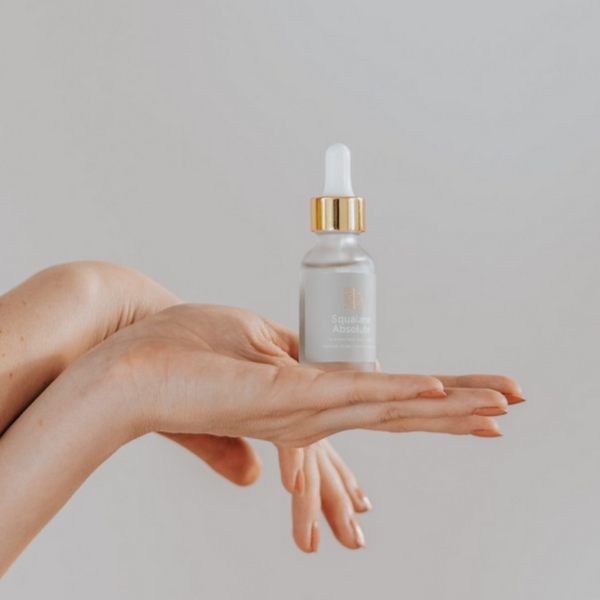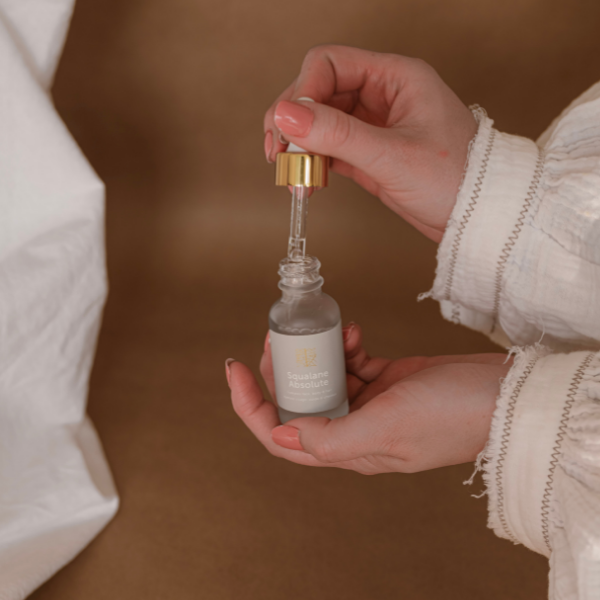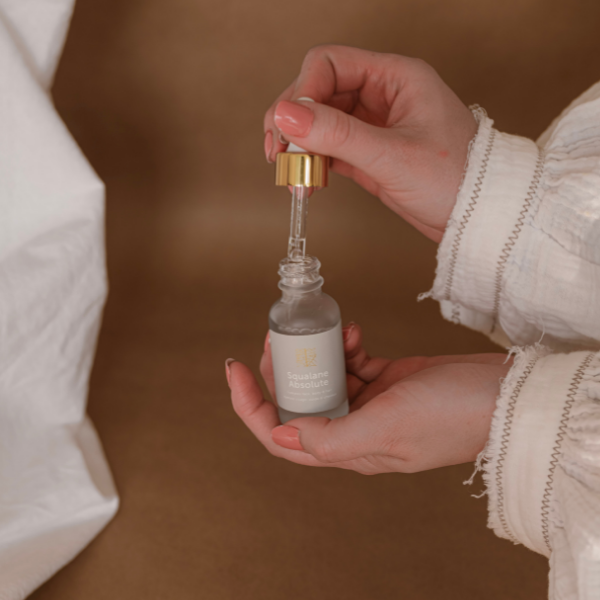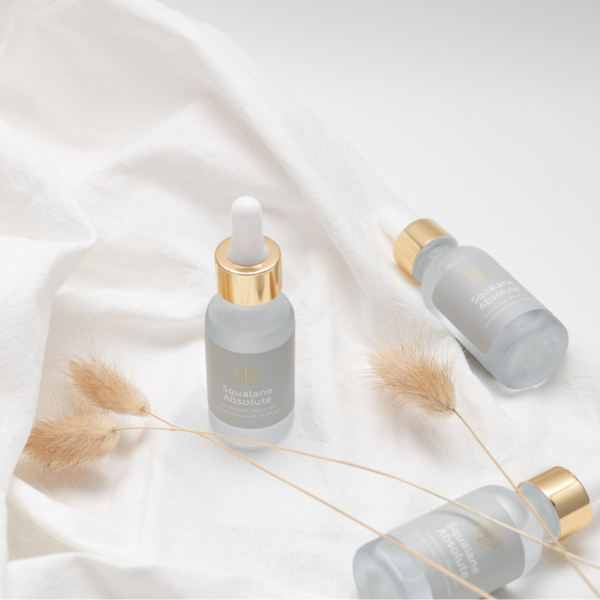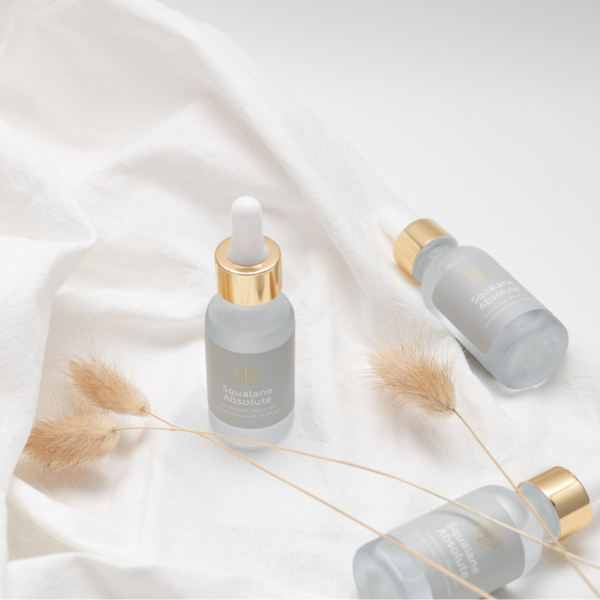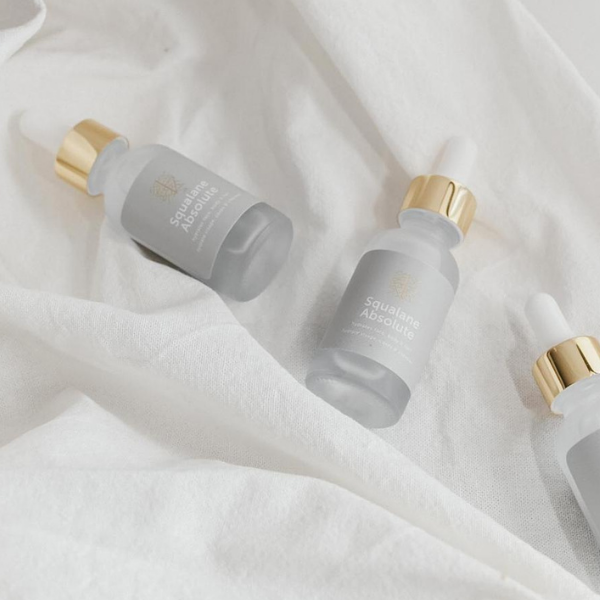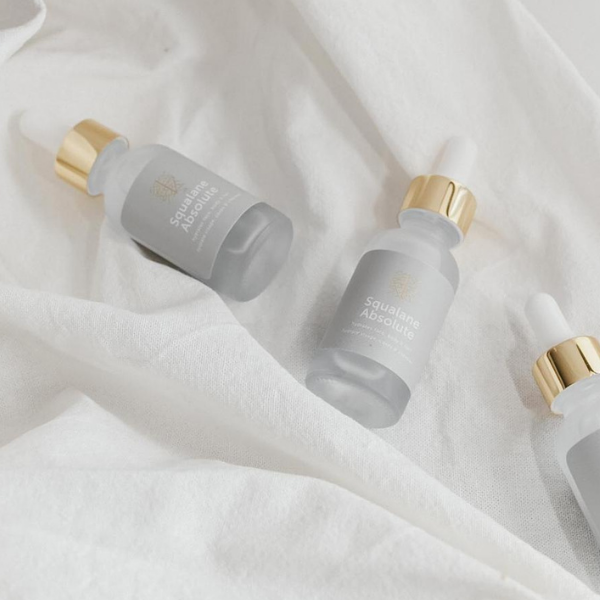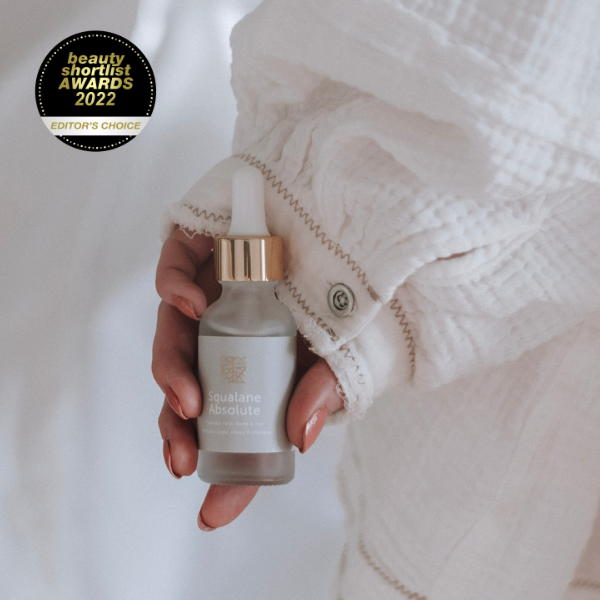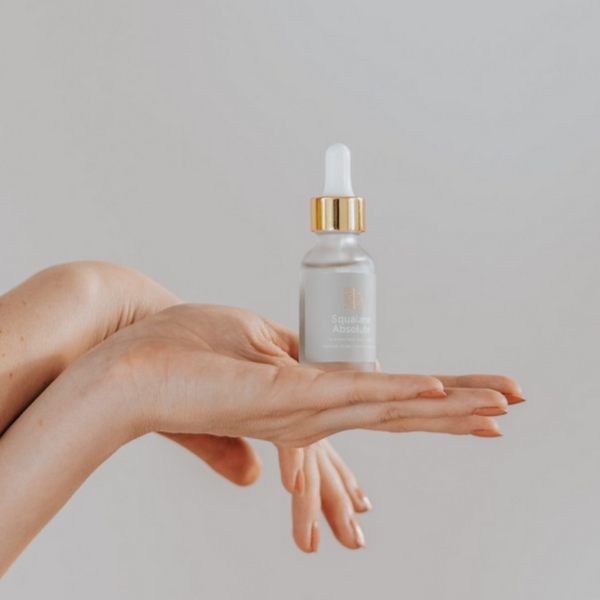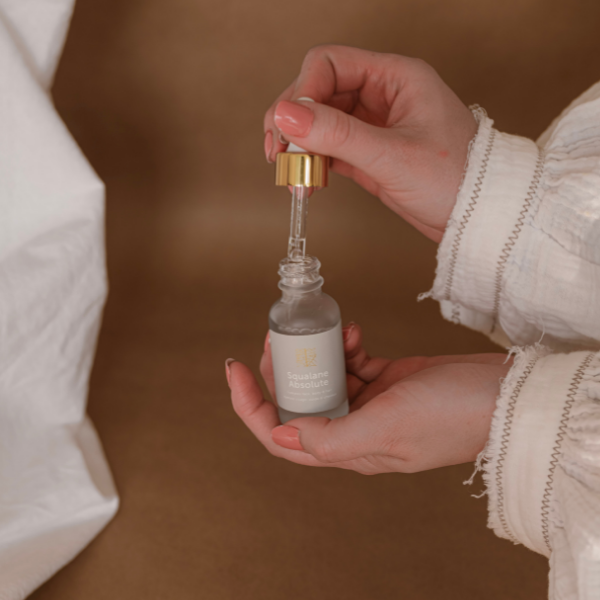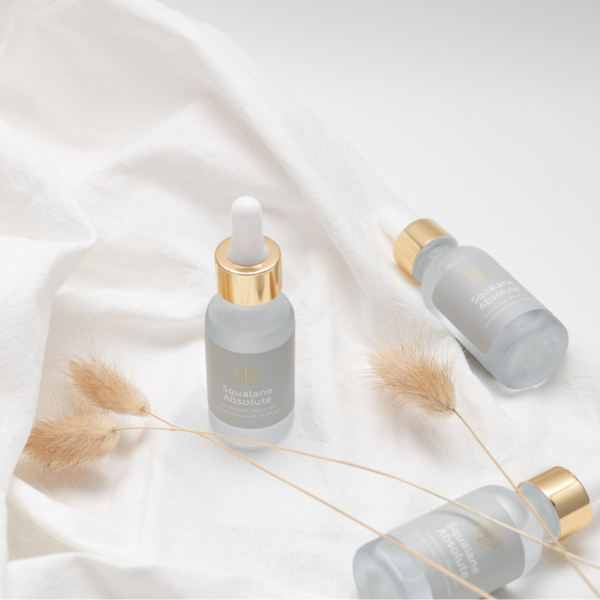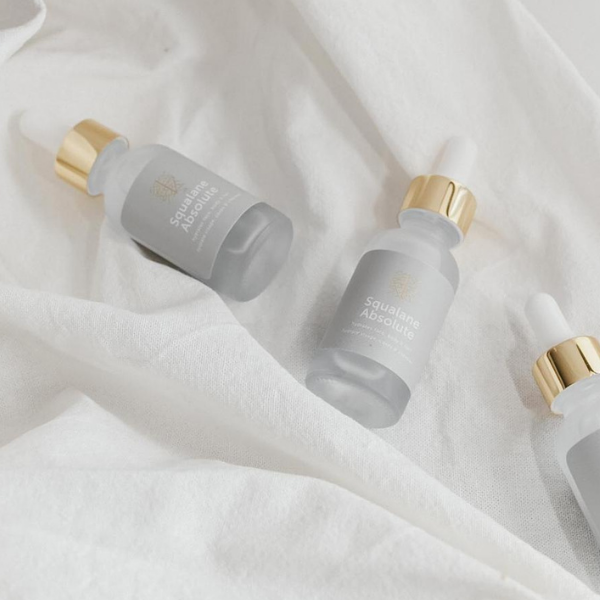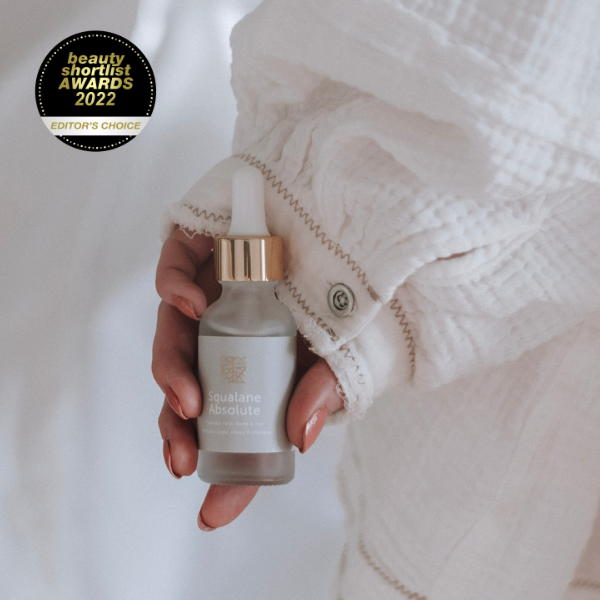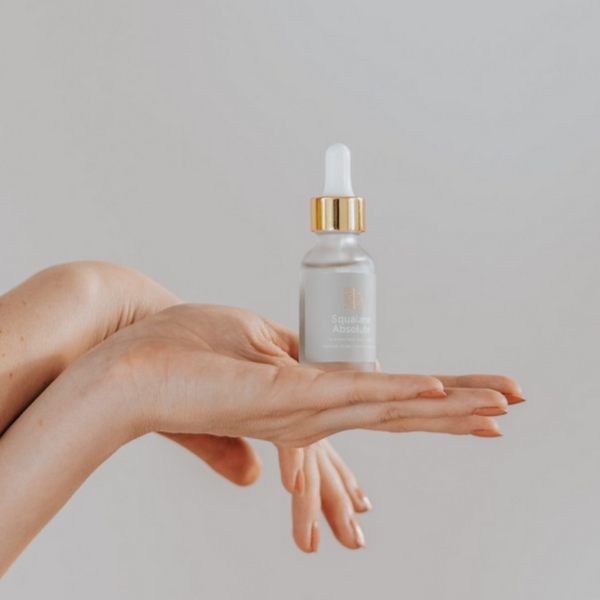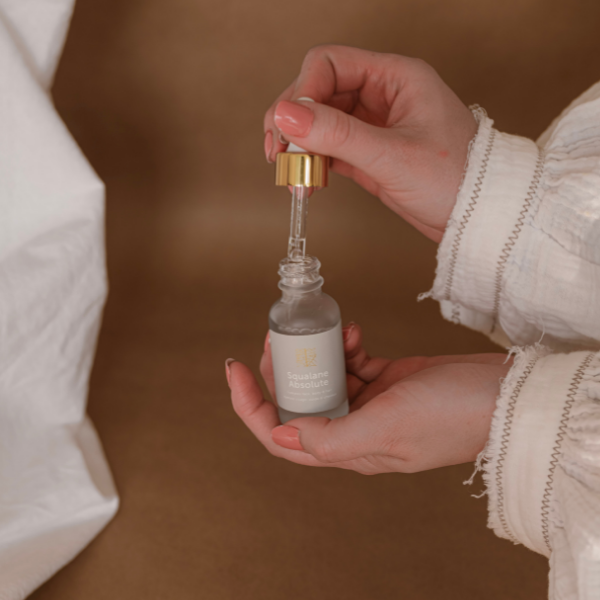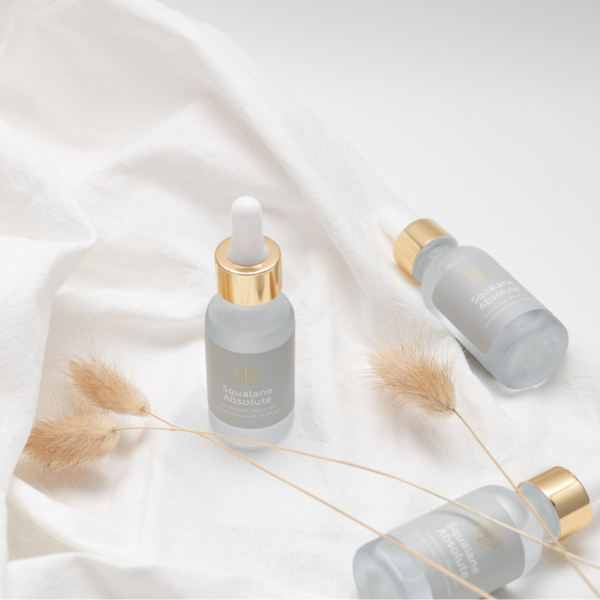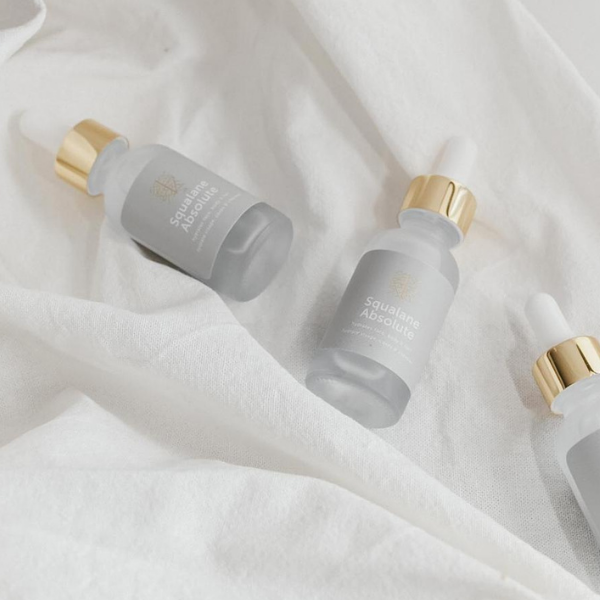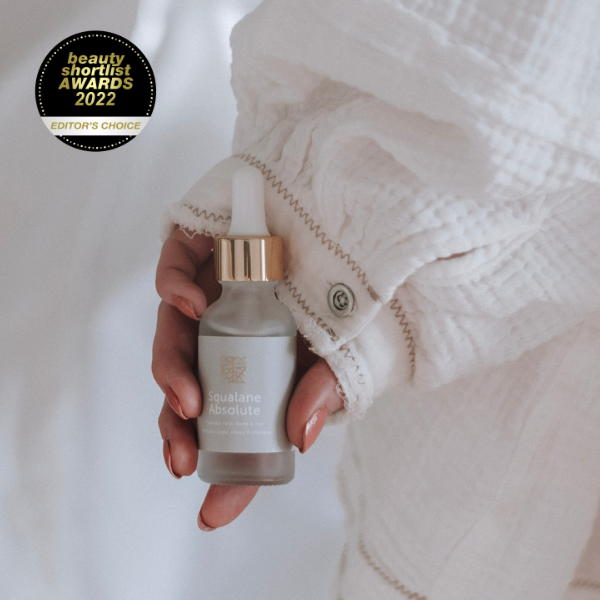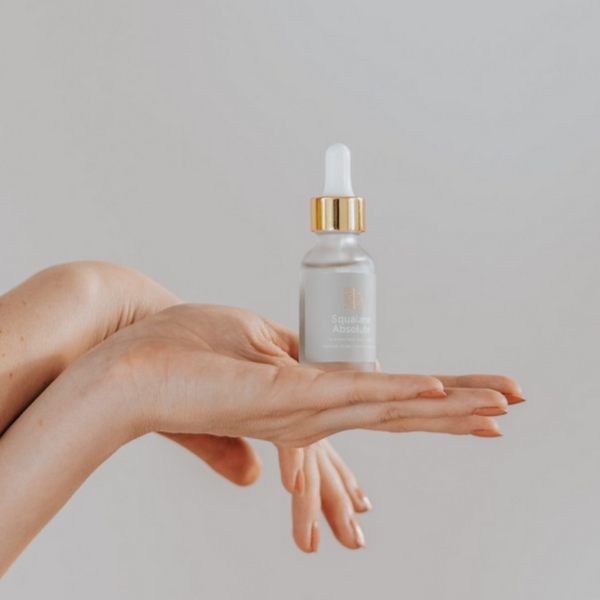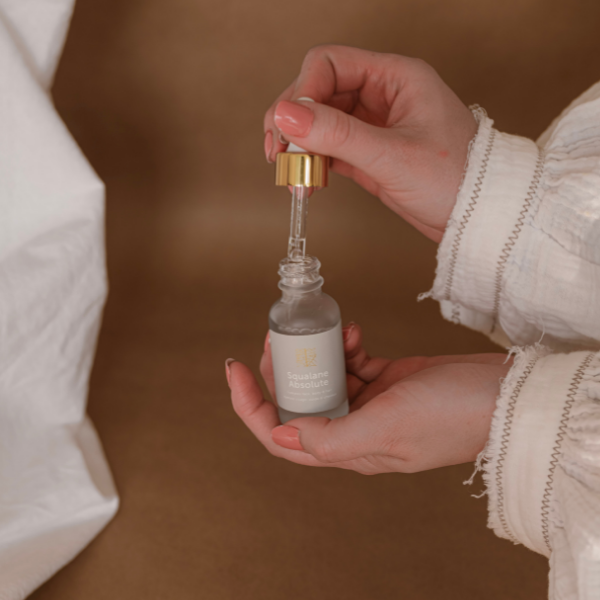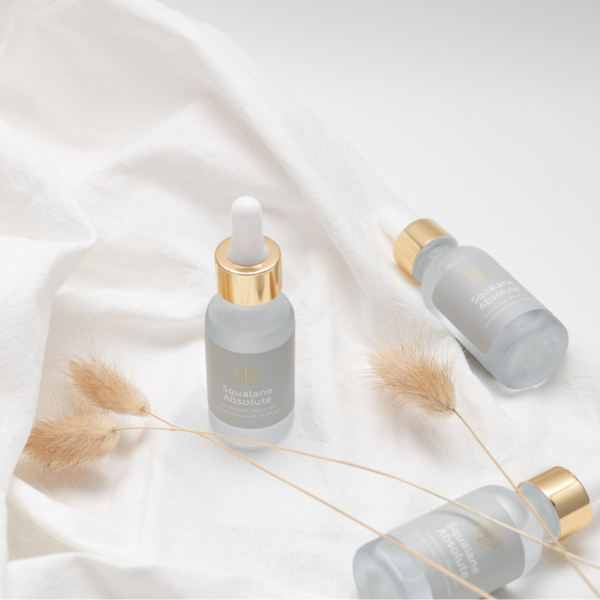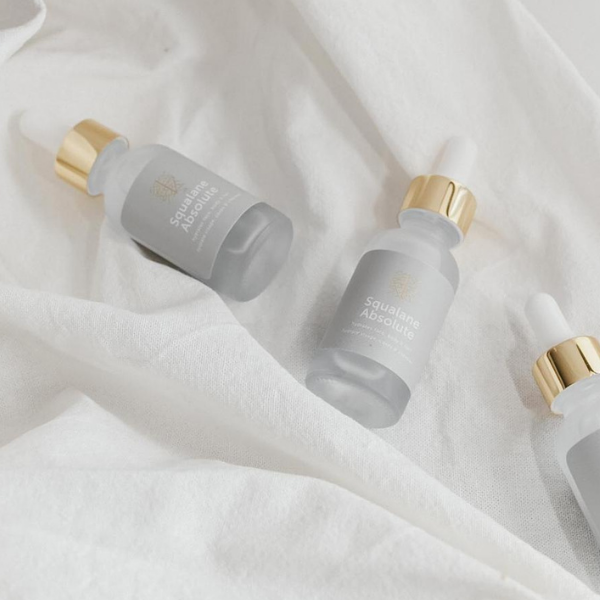 This unscented, multitasking oil is like super-food for your skin and is ideal for all skin types
100% plant-sugar derived Squalane penetrates deep into your pores to stimulate the synthesis of collagen and provide a deep level of moisturization. Enjoy all the exceptional benefits of this extraordinary natural element as your skin becomes more hydrated and visibly plump. 
Skincare Concerns: Dryness, Redness, Dullness, Fine Lines and Wrinkles.
Editor's Choice Beauty Shortlist Awards 2022
Sugarcane-derived Squalane
How to apply:Massage a few drops into your face and neck.

When to apply:Best used day and night, after cleansing your face.

Pro-tip:To maximise the benefits of Squalane Absolute, we recommend you use the product in conjunction with our Facial Radiance or Repair Booster.
At our PUUR Ingrid, we take allergen exclusions seriously. We make sure to exclude peanuts, gluten (including wheat, rye, barley, and by-products), oats, soy, dairy, sesame seed oil, and avocado oil from all of our formulations.
In addition, we are committed to excluding chemical and harmful ingredients that could potentially harm your skin. Our list of exclusions includes synthetic fragrances, retinyl palmitate, detergents, dyes, drying alcohols, pore-clogging emollients, mineral oil, ethanol, glycols, sulfates, parabens, harsh exfoliants (such as AHA, BHA, and salicylic acid), phthalates, silicones, BPAs, formaldehyde, carcinogens, triclosan, aluminum, phenoxyethanol, hydroquinone, coal-tar derivatives, PEGs, PFAS, BHA, BHT, petroleum, paraffin, chemical sunscreens, colorants, heavy metals, and petroleum-derived ingredients.
Furthermore, we are a cruelty-free brand that does not use animal byproducts. We are dedicated to only testing on humans and sourcing our ingredients from companies that share this same commitment.
SHIPPING & RETURNS
Free tracked shipping for orders over $75. Orders ship within 48 hours and ship times are from 2 - 7 business days.

We proudly offer a 30-day money-back guarantee. If you don't absolutely love your purchase, we will refund your order.
We understand that finding the right products for your skin and hair can be overwhelming and confusing at times. That's why we've put together a list of commonly asked questions to help guide you through your journey towards healthy, radiant skin and hair.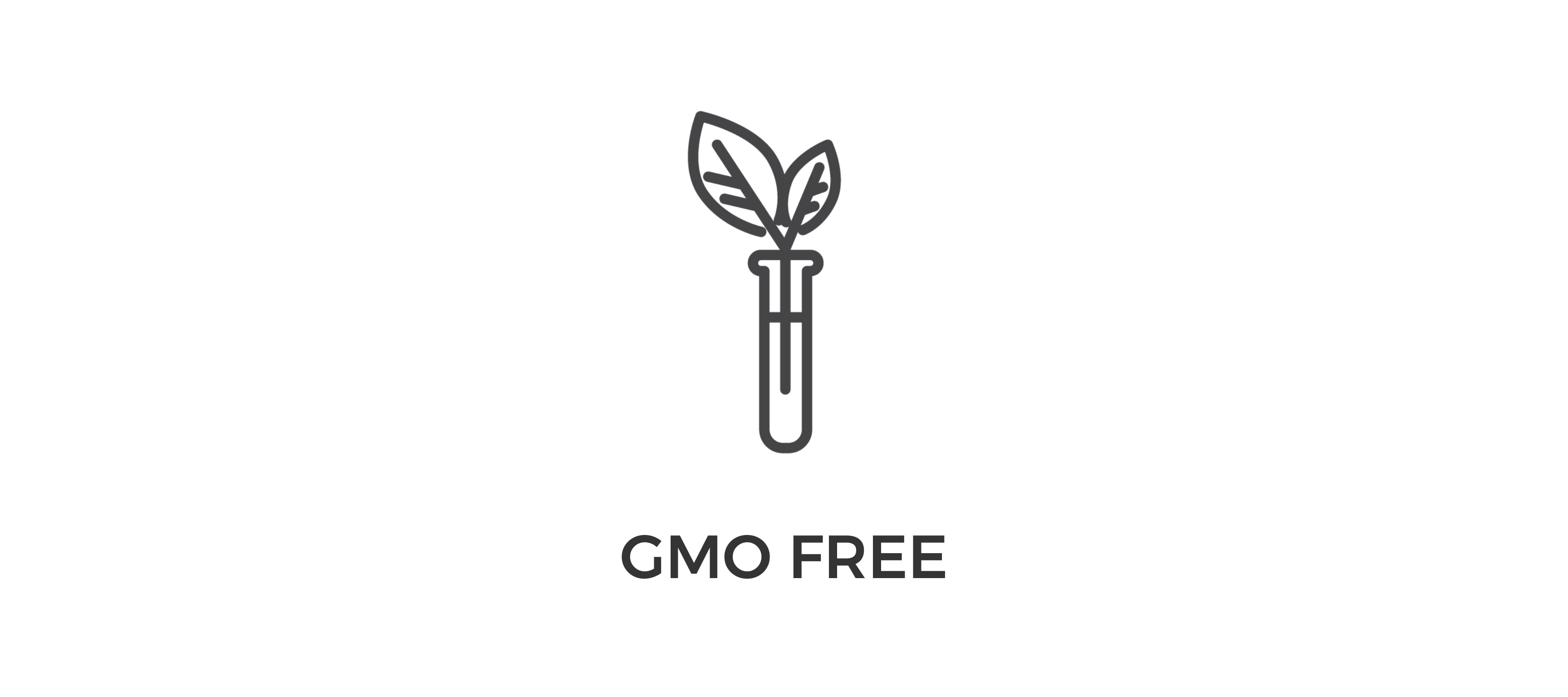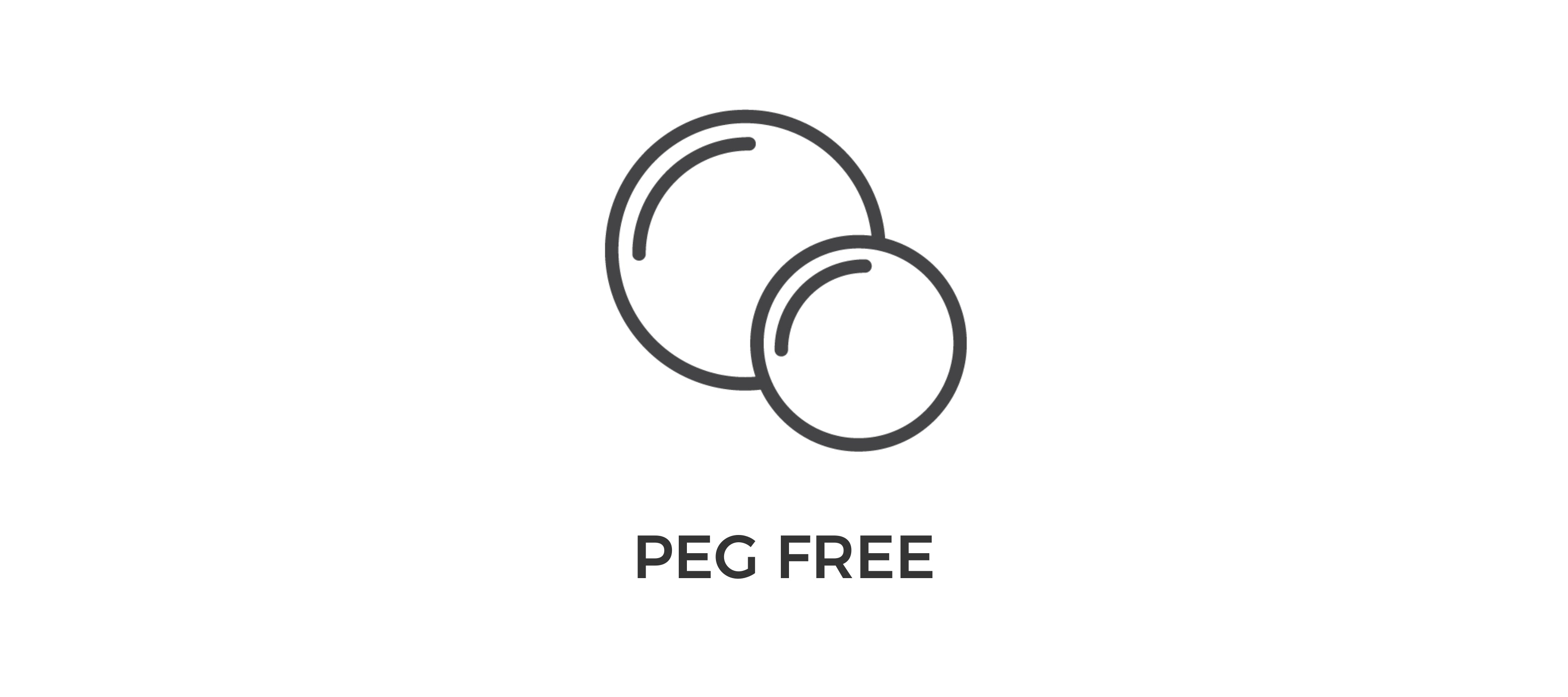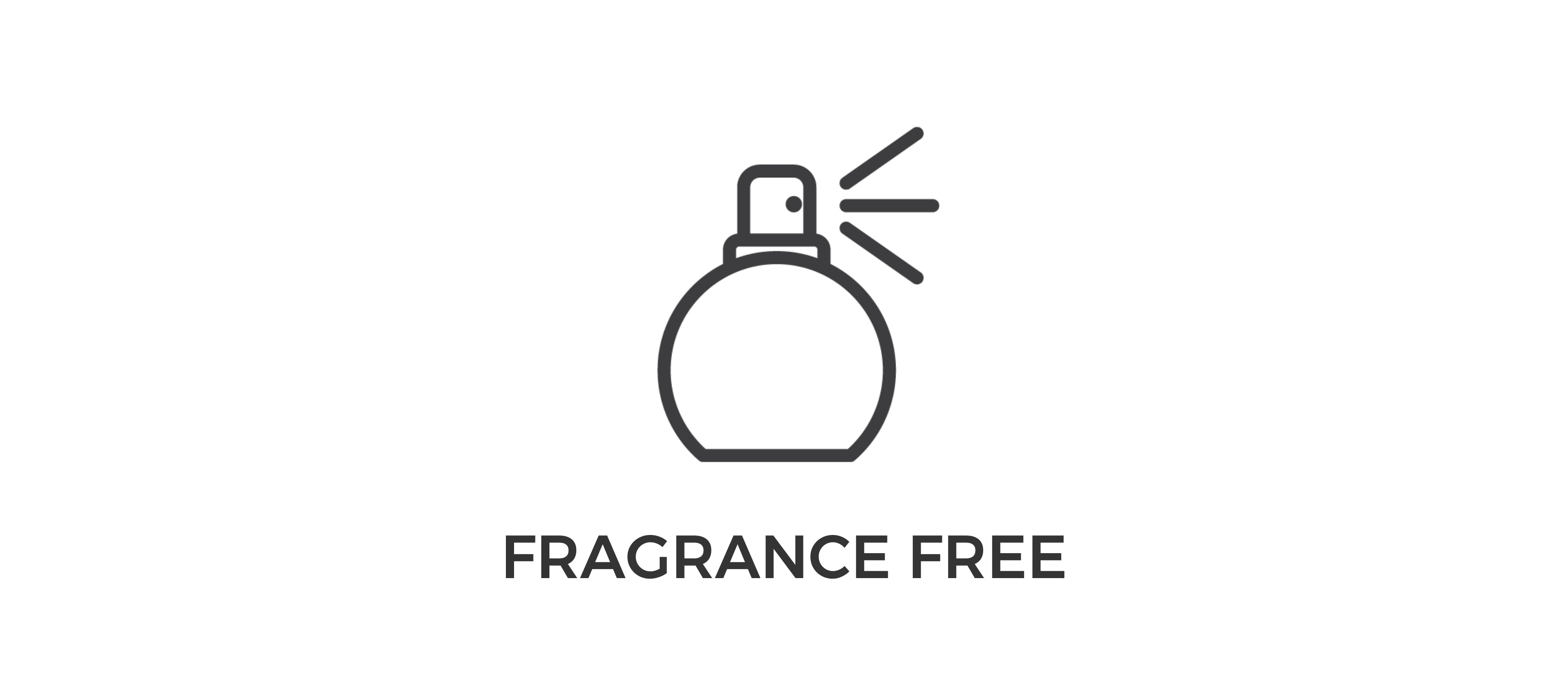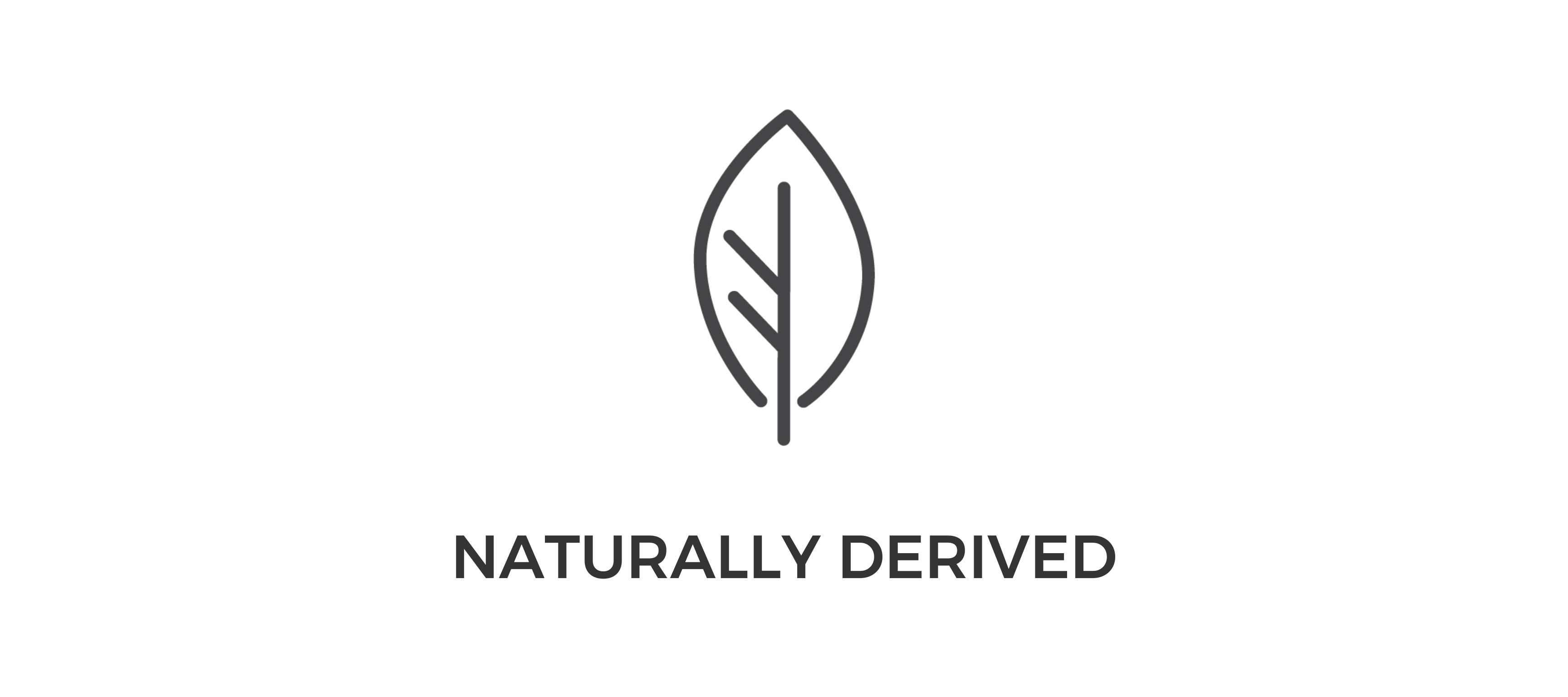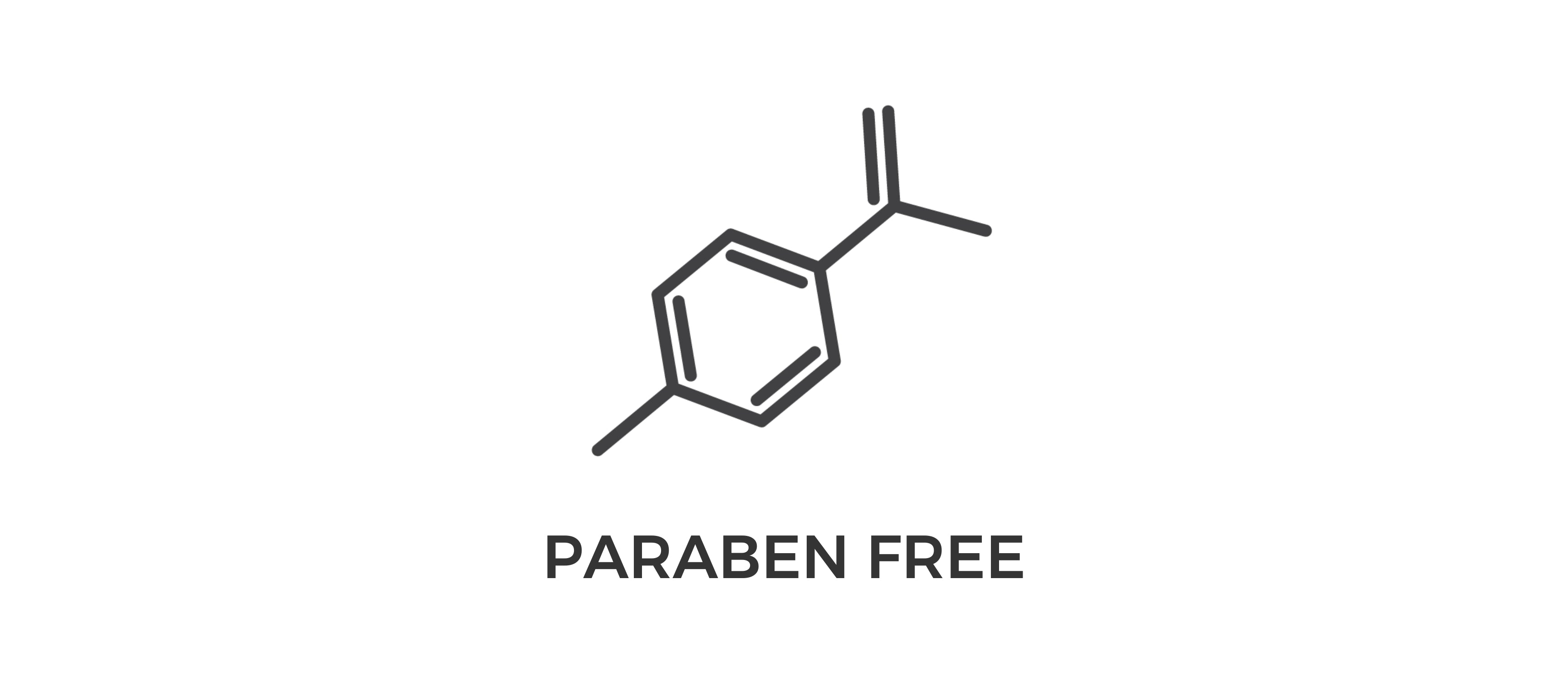 KEY BENEFITS of SQALANE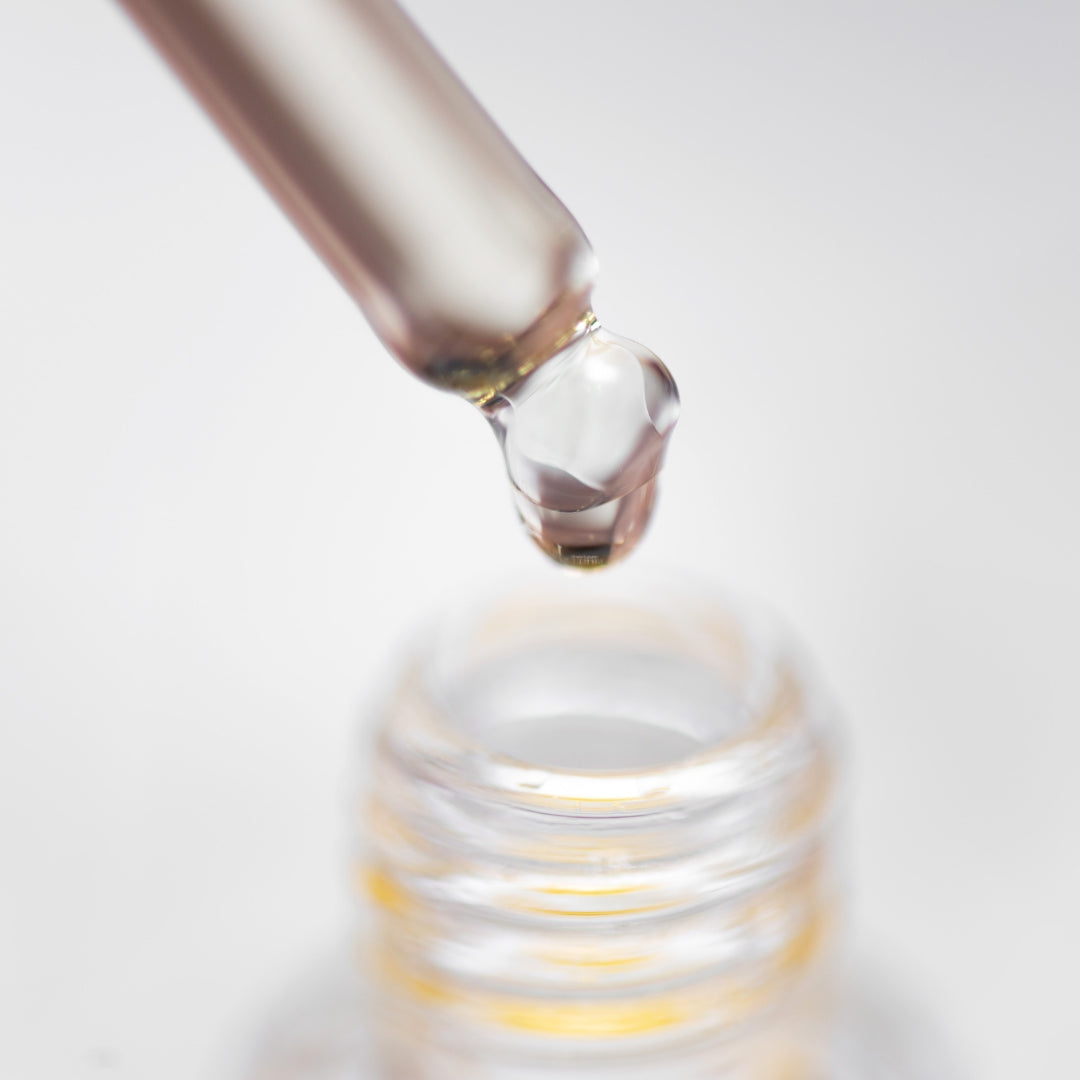 penetration depth is 20x greater than other oils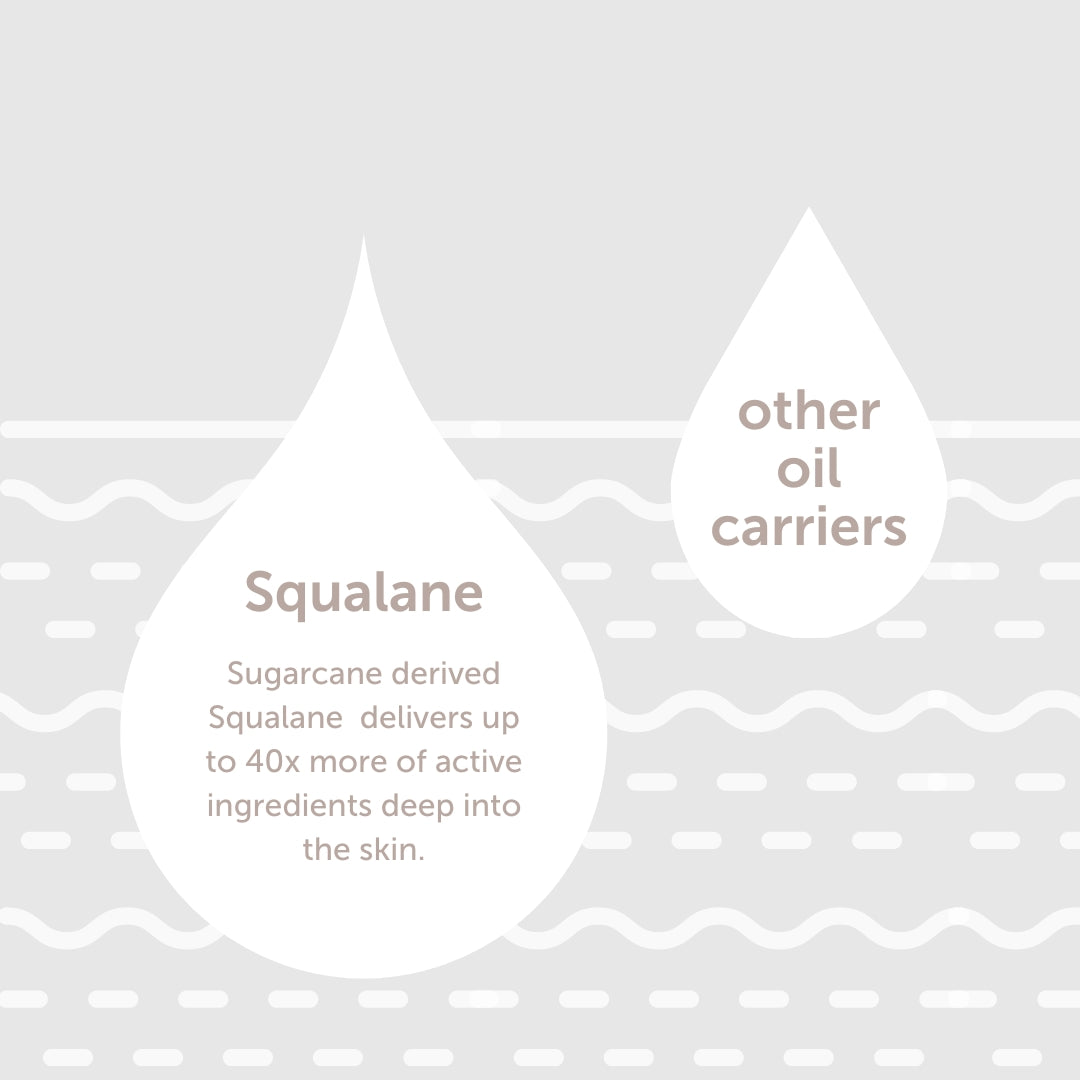 enhances the effectiveness of other skincare actives by 40x
It promotes a healthy skin barrier and microbiome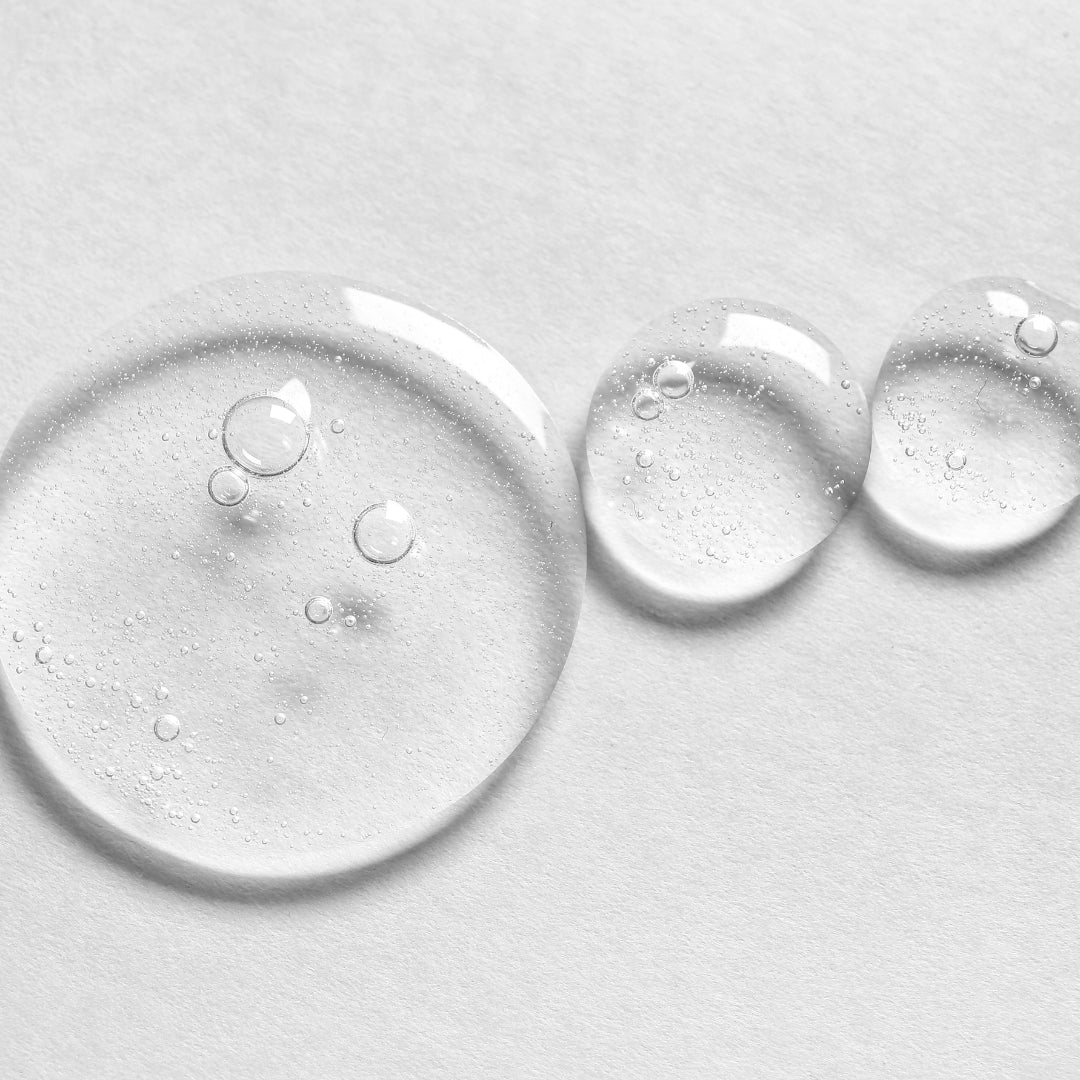 lightweight and non-comedogenic quickly absorbs into the skin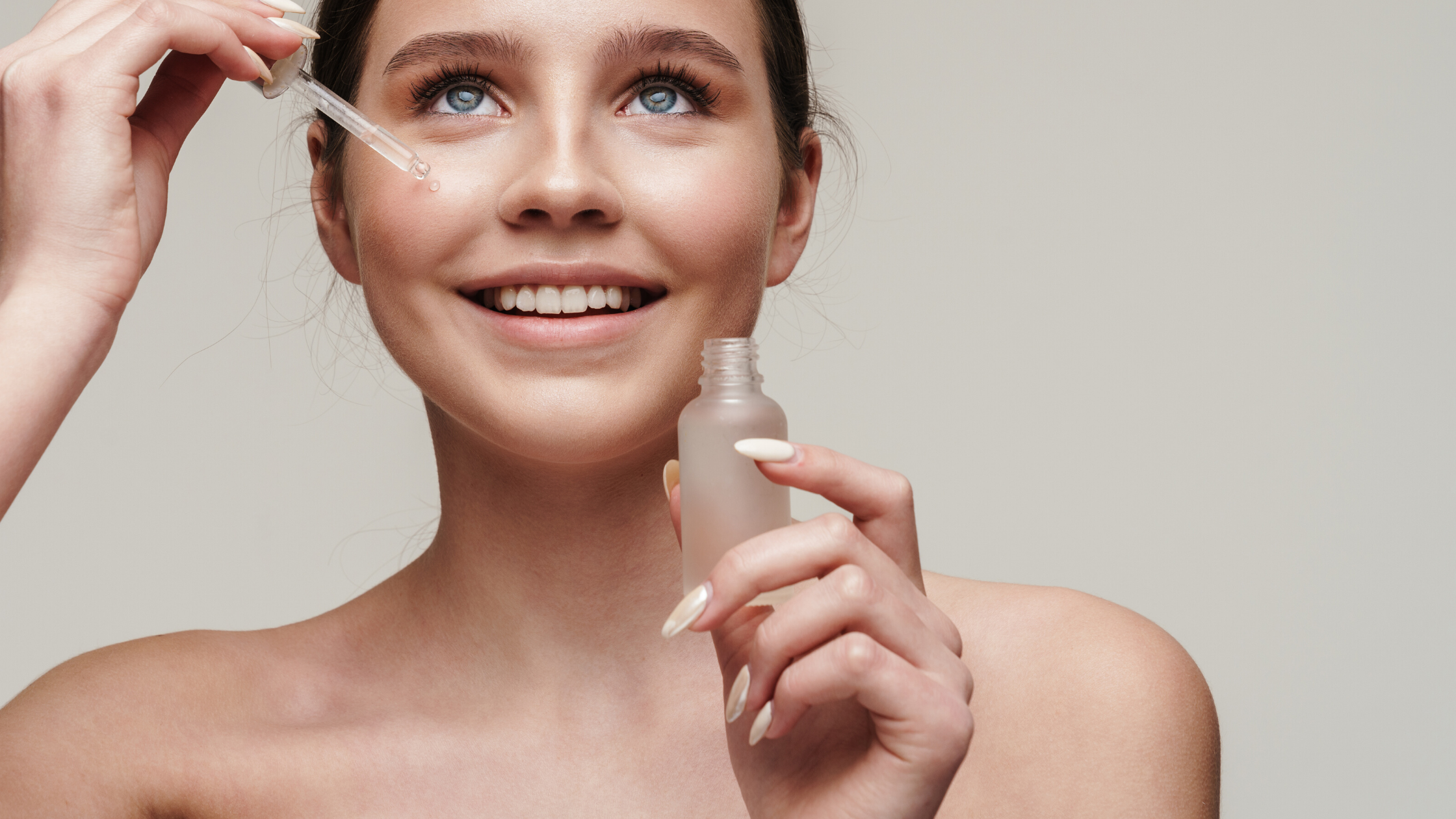 Squalane Absolute
Hydration on a cellular level
Squalane oil is a powerhouse ingredient derived 100% from sugarcane, and works on a cellular level to provide deep hydration and improve skin's moisture balance.
4 step SKIN REGIMEN
Our curated regimen features a range of specially formulated products to deliver a radiant and youthful complexion.
The Ultimate Clean Beauty Comparison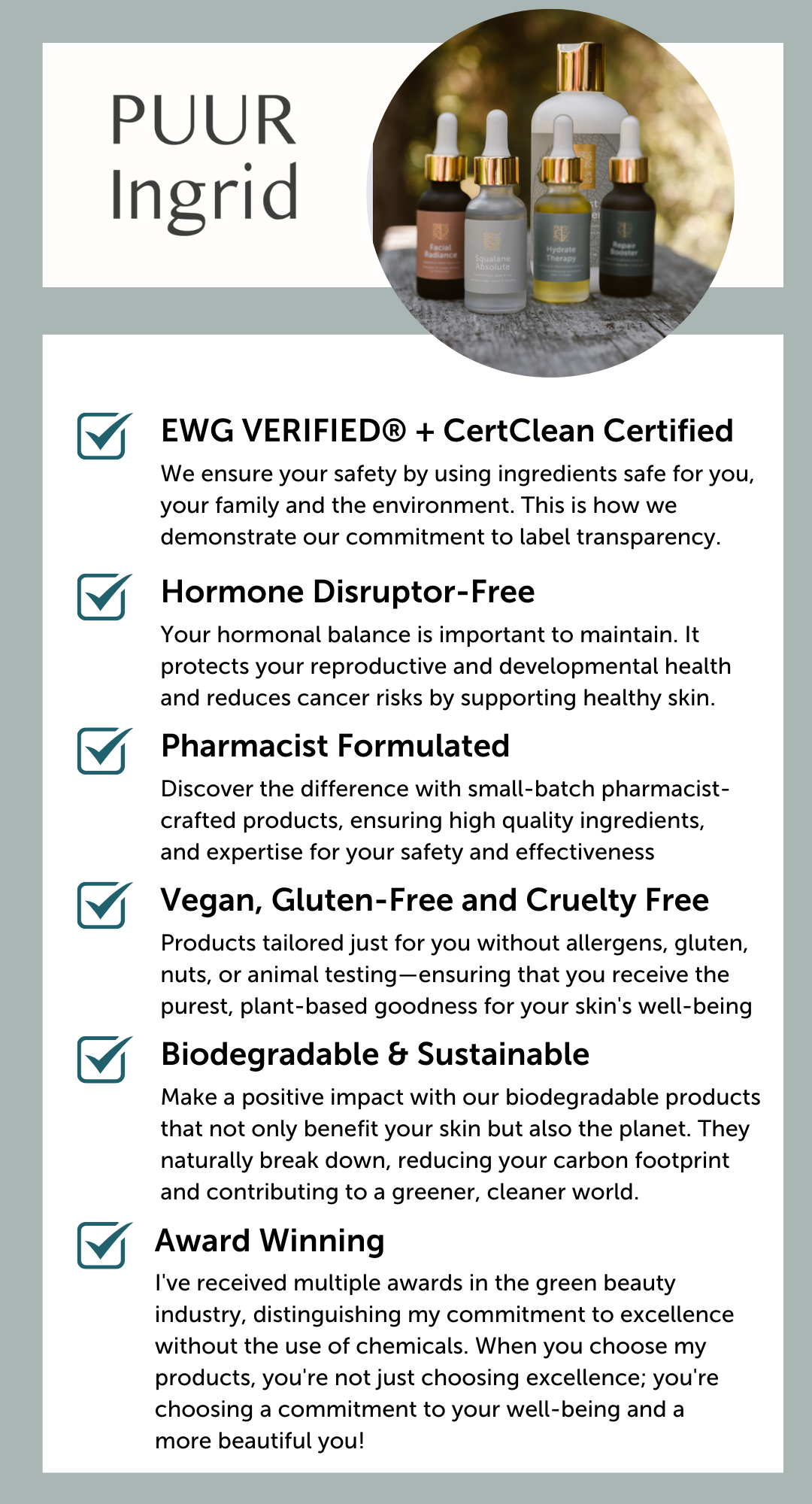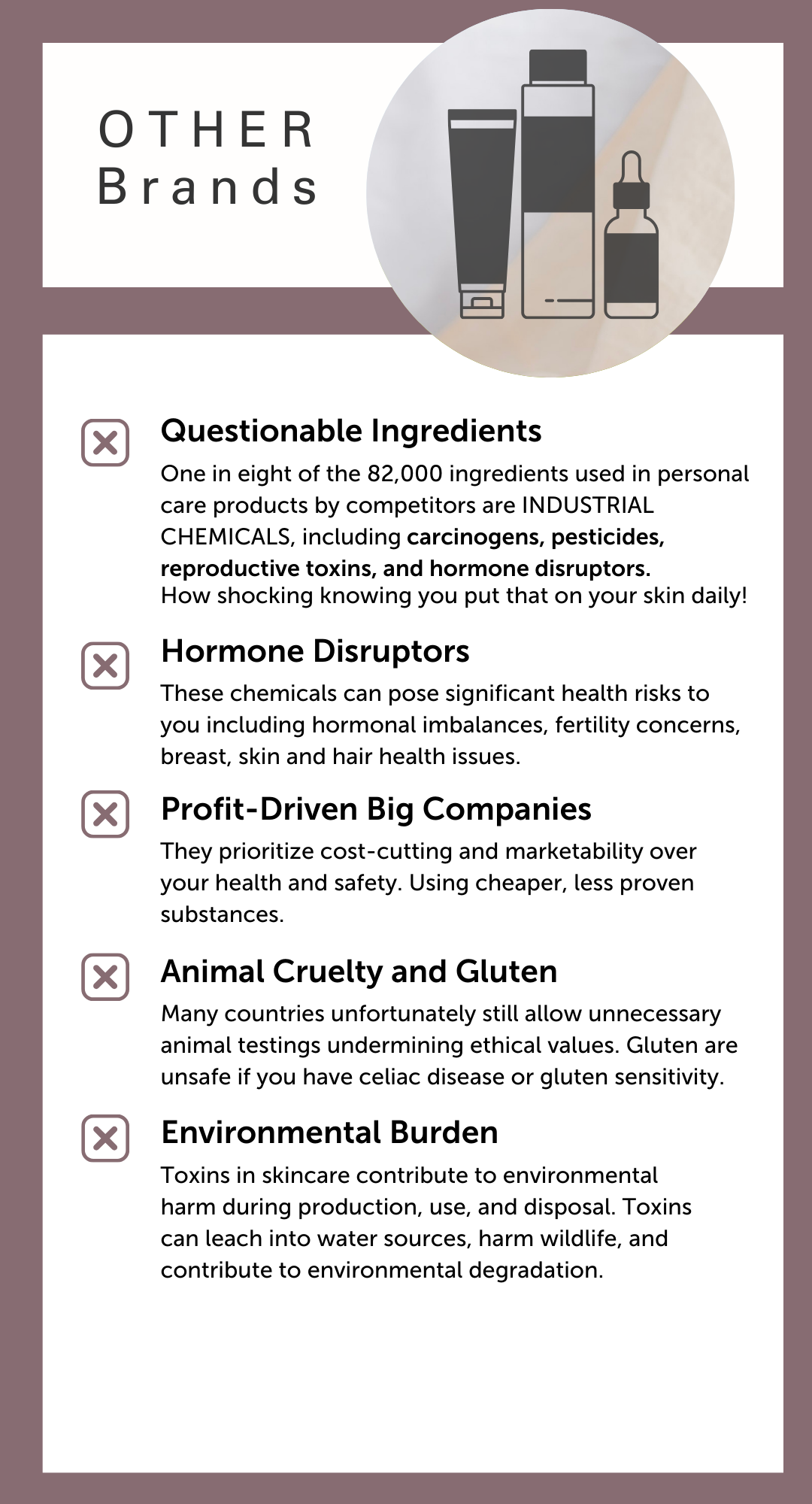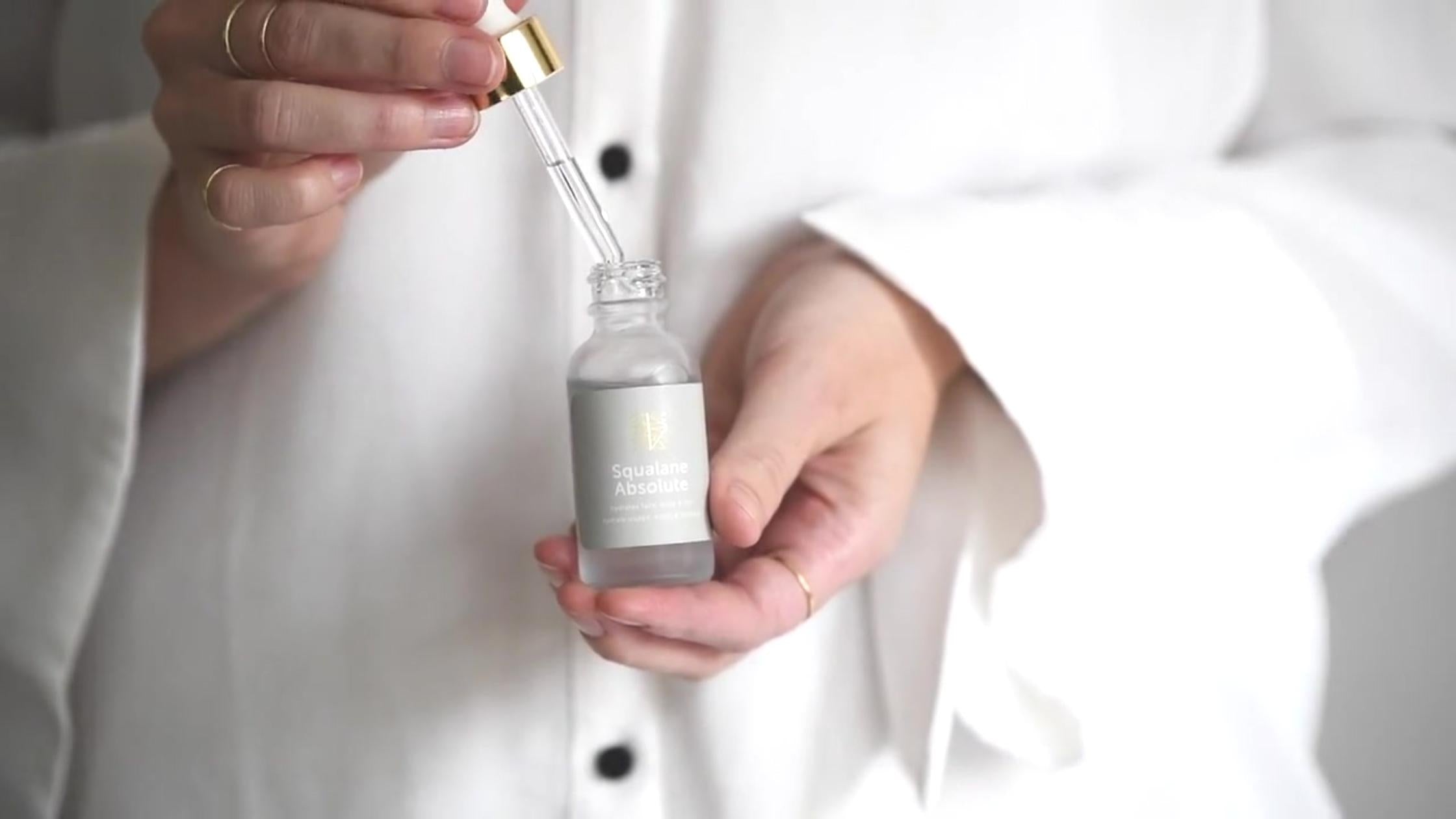 Proven effective
The results of the third-party clinical study demonstrated that the product was highly effective in improving skin moisture levels, reducing wrinkles, and avoiding breakouts and congestion. These benefits are critical for achieving a youthful, radiant complexion, and the product's gentle, non-irritating formula makes it suitable for use by individuals with all skin types.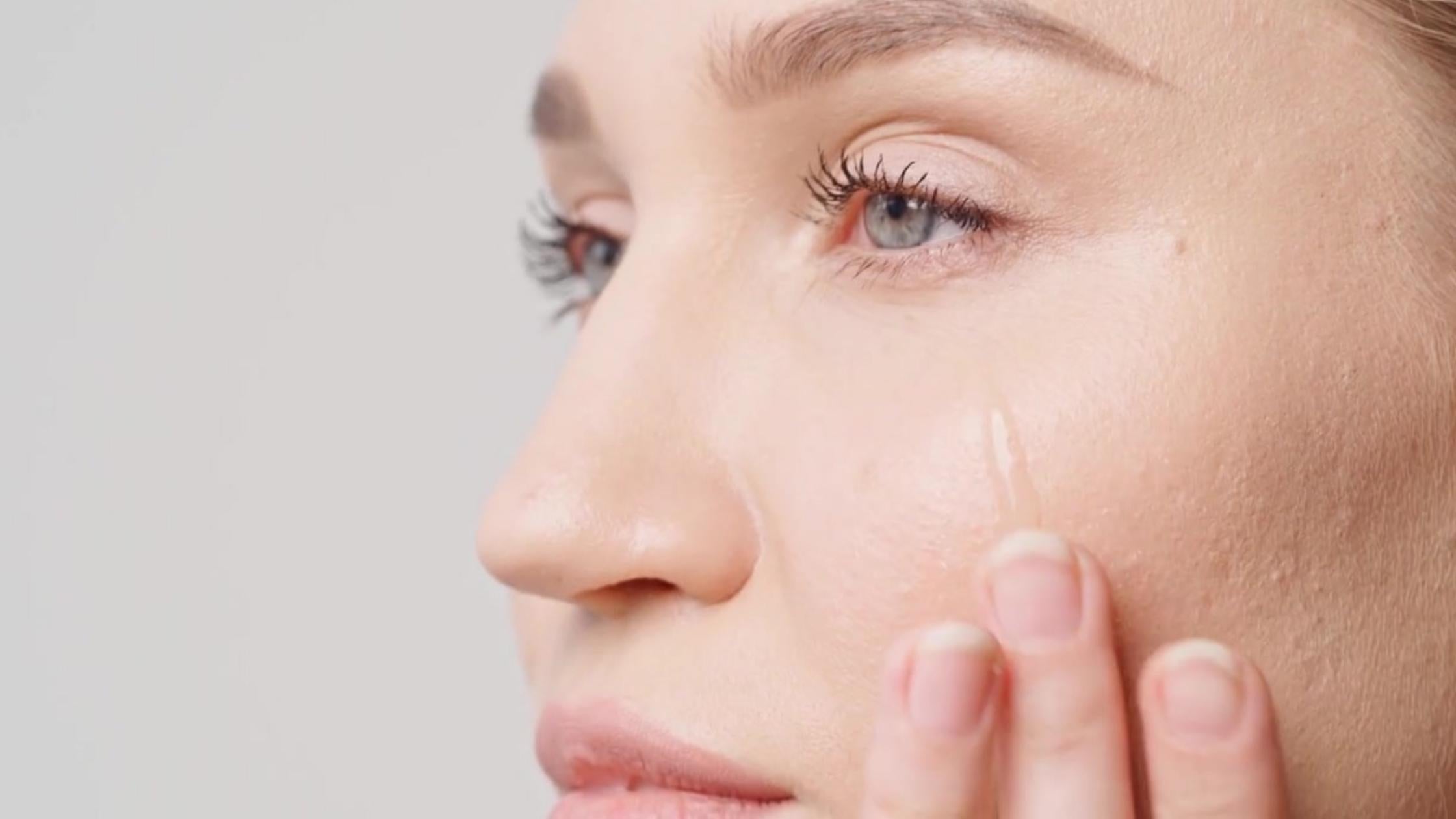 ✓ 51% reduction in appearance of wrinkles
✓ 34% increase in cell renal
✓ 28% reduction in skin roughness
✓ 100% Reduction in skin redness in 14 days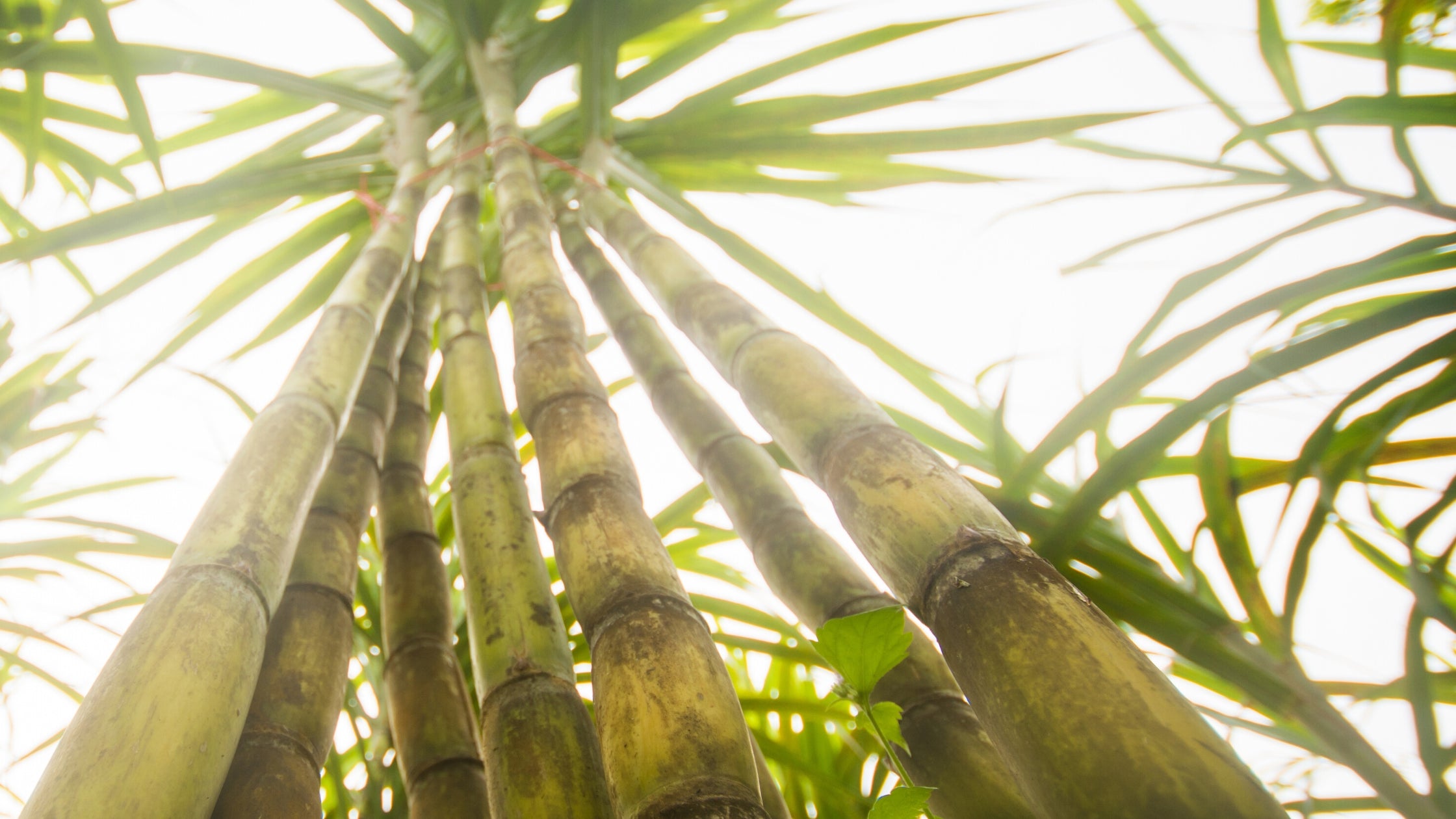 Sugarcane is where it all begins
Our sustainably grown Brazilian sugarcane, which is fed solely by rainfall and processed in a low-waste facility located far from rainforests, not only powers local economies but also provides skincare benefits. Through the fermentation process, emollient compounds are extracted from the sugarcane juice while other trace elements are removed. This results in the creation of C30H62, the fundamental component of pure, weightless, and odorless squalane. Squalane is a vital ingredient in many PUUR Ingrid products, infusing each formula with gentle hydration and potent efficacy elements. What is left behind is C30H62-the basis of pure, weightless odorless Squalane. The leftover pulp is repurposed as an eco-friendly energy source that powers the facility.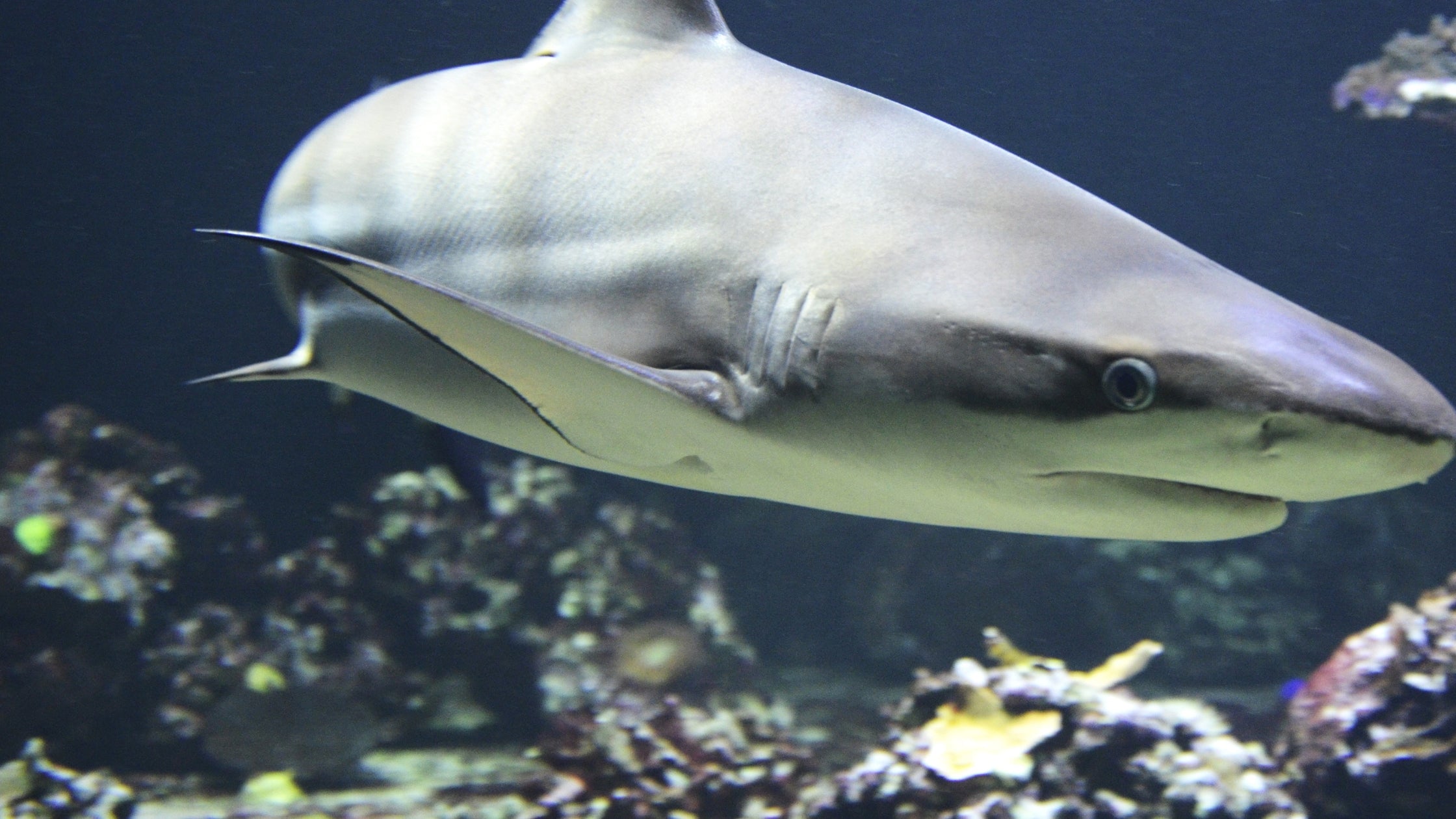 From nourishing skin to saving sharks
By going net-positive for the planet with sugarcane-derived Squalane, we're making a significant difference. Not only does this solution require 585 times less land than olive-derived Squalane, but it also uses 52 times less water. Even better, any bio-fermentation waste product is carefully repurposed: 60% of the water is recycled, spent yeast are used as fertilizer, and bagasse (sugarcane pulp) is used to generate steam power for bio-fermentation and the local power grid. This innovative process provides an eco-friendly alternative to traditional ingredients like olive-derived Squalane and replaces the need for millions of sharks to be harvested for their Squalane. Additionally, our sugarcane supply chain is certified by Bonsucro, an NGO founded by the World Wildlife Fund, ensuring fair treatment and wages for everyone involved.
Love!
I LOVE this product. It has significantly improved my dry skin, and whenever I notice dryness on my arms or legs, I apply it. It doesn't cause breakouts on my face, and its effect lasts for an extended period.
Skin Saver
Squalane Absolute has been a life saver for my skin. I've had very dry irritated skin for several months. After researching clean skin products, I decided to try the squalane. It has helped to moisturize and rebuild my broken skin barrier. Great product!
Love the Squalane
Love the Squalane and Repair Booster
PUUR translates to pure; free of any contamination, wholesome and untainted
PUUR | Dutch Adjective | /PYːR/