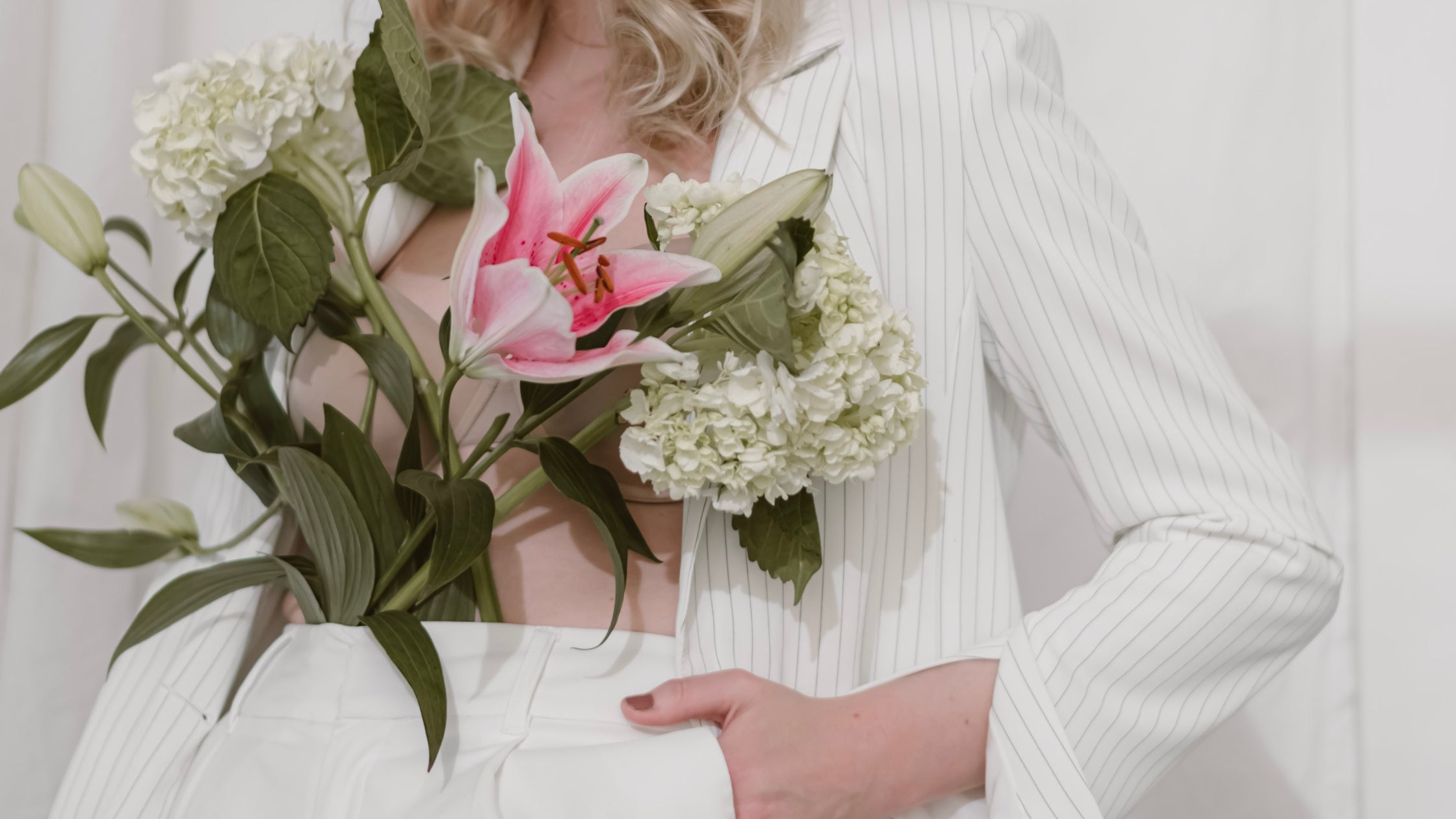 FAQS
Find answers to our most frequently asked questions below. If you can't find what you're looking for please contact us and we'll get in touch with 24 hours.
Our products are free from harmful chemicals and toxins such as sulfates, parabens, phthalates, and synthetic fragrances. We use natural and organic ingredients that are gentle on the skin and hair. We believe that every customer should be able to shop with confidence, knowing that our products are always safe and effective. That's why we have taken the necessary steps to obtain certification from four of the most important gold standards for personal care: CertClean Certified, Leaping Bunny Approved, PETA Vegan and EWG VERIFIED™.
Yes, we do not test on animals and do not use any suppliers that test on animals or use animal ingredients. We are certified cruelty-free by Leaping Bunny and PETA.
Our products are certified by the Environmental Working Group (EWG) and CertClean, which means they have been thoroughly tested and verified to be free from harmful chemicals and toxins. PETA Vegan and Leaping Bunny Approved guarantees that no animal testing was conducted or commissioned in any phase of product development.
Yes, our haircare products are designed to work on all hair types, from fine and straight to thick and curly.
Yes, we offer a range of haircare products specifically formulated to hydrate and nourish dry, damaged hair. Our products contain natural ingredients such as Açai oil, Rice Bran Oil and Hydresia to repair and restore hair health.
Yes, our products are gentle enough to be used on color-treated hair and will not strip or fade hair color.
No, Triple Treat Tonic is not a heat protectant. Triple Treat Tonic is a versatile haircare product that is designed to detangle, nourish, and strengthen hair. It contains a blend of natural ingredients such as upcycled Beetroot, Aloe Vera and Sugarcane which help to promote a healthy scalp and hair. However, it does not contain any ingredients specifically designed to protect hair from heat damage caused by styling tools such as blow dryers, flat irons, or curling irons.
Facial oils can be used in a variety of ways, depending on your skin type and concerns. As a general rule, apply a few drops of facial oil onto clean skin and massage it in gently. Facials oils can be layered on top of each other, so add a many as you like. You can also mix a few drops into your moisturizer or foundation for added hydration and glow.
PUUR Ingrid's facial oils are suitable for all skin types, as they are quickly absorbed by the skin and are non-comedogenic, meaning they won't clog pores.
This will depend on your skin type and concerns, but as a general rule, facial oils can be used once up to three times a day, either alone or in combination with other facial oils - skincare products.
For some people, facial oils can be used as a standalone moisturizer, while others may prefer to use them in combination with a traditional moisturizer. Experiment to find what works best for your skin.
While PUUR Ingrid's facial oils are non-comedogenic, meaning they won't clog pores, some oils may cause breakouts or irritation for certain individuals. If you are aware you breakout easily, it's important to patch test new products and introduce them gradually into your routine.
At the moment, we do not have a product that contains SPF.
Yes, our products are soy-free, which means they do not contain any soy-based ingredients. This is beneficial for both skin and haircare because soy is a common allergen that can cause irritation, inflammation, and breakouts for some people. By formulating our products without soy, we ensure that they are safe and gentle for a wider range of individuals, including those with sensitive skin or allergies
Yes, our products are safe to use during pregnancy and on babies. We understand that our customers' health and safety is of utmost importance, which is why we have carefully formulated our products with natural and gentle ingredients that are safe for use during pregnancy and on delicate baby skin. Using our products can provide peace of mind for new moms and moms-to-be, who are seeking safe and effective skincare and haircare options.
However, we do advise caution when using our products containing essential oils on babies or during pregnancy. While our essential oils are carefully selected and diluted to safe concentrations, unscented products are the safest option. Consult a healthcare provider if you have any concerns or questions about using essential oils during pregnancy or on babies."
Look for the jar symbol on your product packaging to know exactly how long it will be good for after opening. Most products will be safe to use for 12 months.
Yes! Our products meet the highest quality standards when it comes to avoiding certain additives. We've chosen ingredients that are gentle and safe for individuals of all ages.
We take pride in our commitment to avoiding harmful ingredients and utilizing innovative, naturally-derived substances in place of parabens, sulfates, synthetic fragrances, and phthalates. The skincare industry has evolved to prioritize the use of safe and effective ingredients, and we are dedicated to providing our customers with the best possible products for their skin and haircare needs.
Step 1. Face Wash
Step 2. Eye Cream
Step 3. Moisturizer (Squalane Absolute)
Step 4. Treatment Facial Oil (Facial Radiance, Repair Booster or Hydrate Therapy)

Yes! We happily offer free shipping for orders over $75 CAD in USA and Canada. Click here for more information.
Yes, we do! Click here for more information.
PUUR translates to pure; free of any contamination, wholesome and untainted
PUUR | Dutch Adjective | /PYːR/