Holiday Season Beauty Tips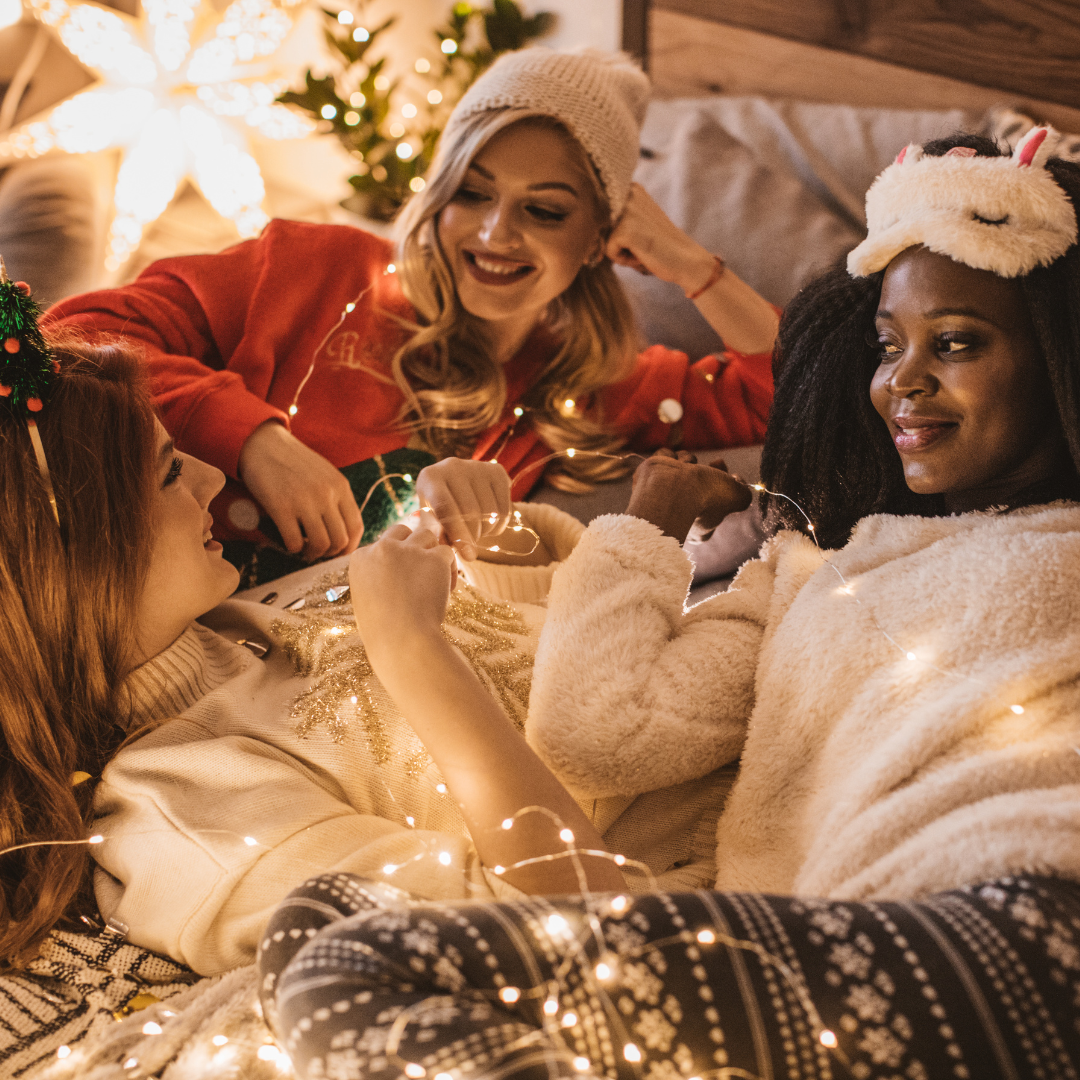 The Holiday's is a time of cheers, fun celebrations, and relaxation. With a long list of festive activates it's easy to get stressed and bogged down. No wonder, during the celebrating moods we quickly resort to unhealthy stressful acts like eating processed food, taking alcohol, sweets, and heavy makeup routines. This surely tolls on our overall health, skin, and complexion. Dehydrated, dry wrinkly skin, bloated bodies, stressed muscles need attention. To cope up with these festive hacks we've some useful beauty tips, they'll clear all the clutter.
Stay close to nature
Staying close to nature is the key to a healthy mind, body, and soul. Shop intelligently, Buy
Comfortable fabrics that don't irritate or cause rashes

Purchase the best quality natural (herbal and botanical) skin & hair care products. Spending on a few High-end makeup products is better than piling up low-grade toxin filled stuff.

Pay attention to skincare, A glowing flawless skin is well prepared for Christmas make-overs. It will save you from festive and environmental damage, in the long run.
Balance
Balance in every aspect of life ensures your mental and physical well-being. Rejoice in all the festive fun but not be hard on you. Create a balance during the season and see noticeable changes in the long run
Eat mindfully
Skip foods that bother you.

You can't avoid confectionary or rich food, control portion by taking enough to taste and enjoy but not overindulge.

Try to eat fresh fruits, veggies, fish, and foods full of antioxidants, for off-party meals.
Take care of yourself
Take some time out for beauty sleep to counteract late-night aftereffects to skin and health.

Relax your body and mind with warm cozy baths, light exercise, and meditation.

Spent time with the people you love the most to boost your energy.
Facial care
Flawless glowing skin is the elixir of festive days. If you want the eternal beauty vibes without worrying about makeup touch-ups. Smooth hydrated skin is essential. So prep your skin for top-notch gleaming vibes.
Pre-Christmas Prep
Start pampering your skin to bear the blow of chills, drinks, and hangovers.
Face Facial
A spa or home facial treatment will exfoliate, deep cleanse, open clogged pores, and restore skin's elasticity. It will combat blemishes and relax tired muscles.
Party Days Tips
Never sleep with your makeup on. Follow night skincare routine regularly

After cleansing, use a hydrating toner. Apply a deeply hydrating facial serum to rejuvenate tired skin. Moisturize to lock the actives; they will work all night for a refreshing morning glow and, a better smooth base for the foundation the next day

Let your skin breathe without makeup to restore its vitality naturally.

Apply facial serums or natural botanical ingredients to nourish exhausted facial skin.
Treat yourself with the Christmas blessing in disguise Squalane Absolute The non-toxic chemical-free products are great to regain lost suppleness, elasticity, and moisture, naturally.
Crown Your Hair
Every festive season we want our tresses to look fabulous. You're busy but don't put your hair care on the back seat.
Prep
Love your hair before the season starts, you might have exhausted hair during pre-holiday Hassles. Start oiling your locks for flaunting festive hairdos. Massage well weekly or bi-weekly for increased blood circulation and natural glow in the coming days.
Festive Days Tips
Party styling, hair sprays; gels may cause brittle fussy hair. Don't forget to keep your hair cleansing routine steady.
Wash them regularly.

Avoid over-heating; always use heat protectants to avoid damage to your lovely locks.

Top-up the lost moisturize with a deep-conditioning treatment.
Post-Christmas care
Give them a break from styling; regain the moisture and clear scalp by applying natural hair tonics like PUUR INDRID Triple Treat Tonic. This iconic blend of essential oils aloe juice & Glossyliance® seals the hair moisture and leave a healthy scalp.
Maintain Body Luster
Don't underestimate the body while preparing for Christmas. Power of well-sculpted even tones legs, arms, and shoulders.
Prep
Prep your limbs for Christmas sleek flashing outfits. Exfoliate, moisturize and depilate to get the glow. A pro tip is; instead of razor cleansing prefer waxing. You will stay depilated longer; it'll incredibly save some time.
Festive Days Tips
Give your body good confidence- glow with the wash-off body bronzer

Exposed body parts are stressed by indoor heating, dry winter blows so don't forget to give them a soothing warm body relaxing bath. Exfoliate and, moisturize them before bed.
Hydrate Your Body
Alcohol, confectionery, sweets are diuretic, they drain body moisture drastically. During and after Christmas drink a lot of water to naturally detox your body.
The Final Words

     
When rich foods days, sleepless nights, and hectic holidays are over, Get back to daily exercise routine, a healthy diet, plenty of water intakes, and revitalize yourself inside out.