New Product Drop!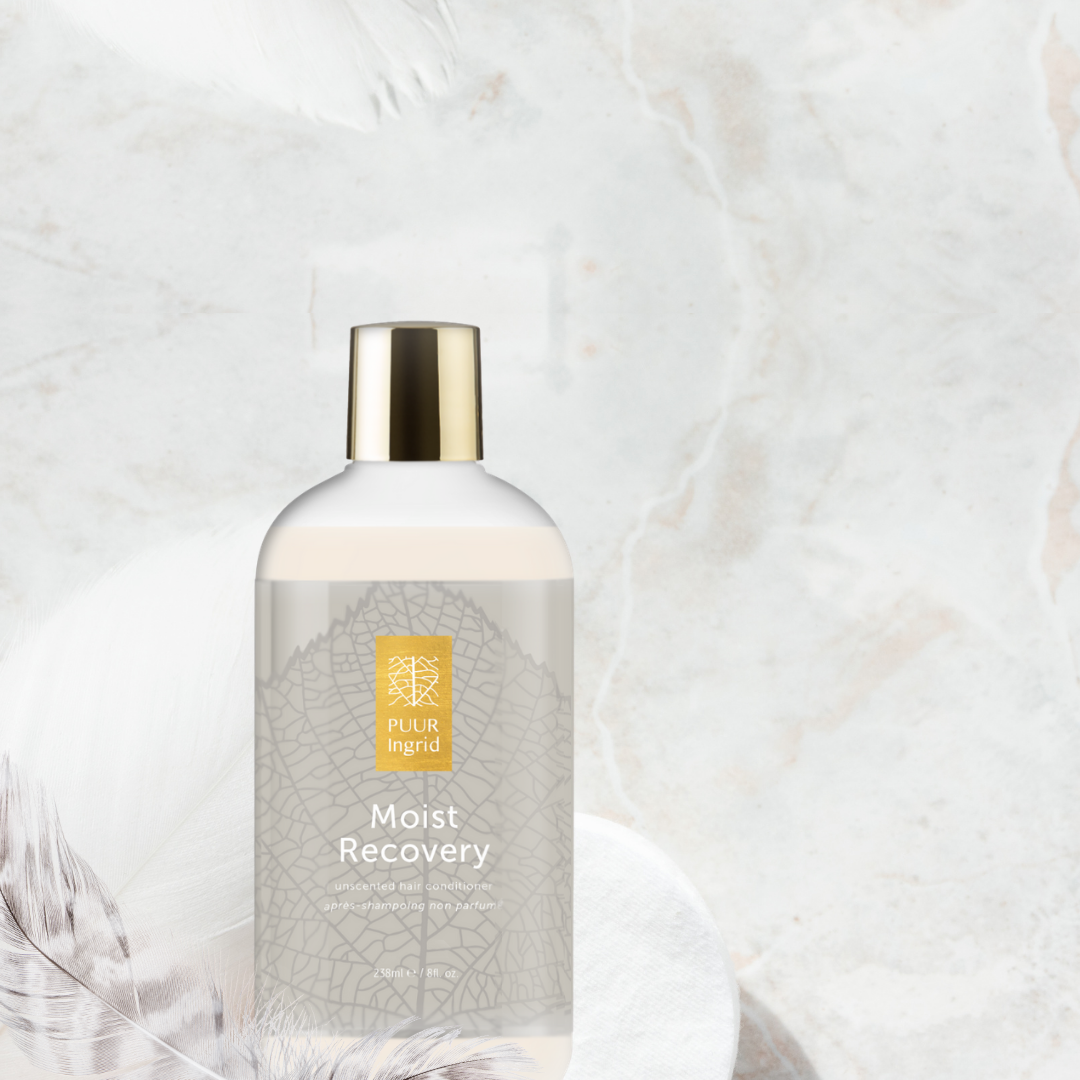 PUUR Ingrid welcomes Moist Recovery Conditioner to the brand
Believe it or not, the crazy conditions that we are all going through can seriously add to the amount of stress we deal with, which wreaks havoc on your hair! Treat your hair to a wealth of moisture and repair it with our newest conditioner.
The brand-new Moist Recovery Conditioner from PUUR Ingrid quenches thirsty hair and adds some much-needed shine and strength. Create the mane of your dreams with Moist Recovery's rice bran oil, açai, and broccoli extract.
PUUR Ingrid's Moist Recovery repairs your hair the natural way
Condition your strands with peace of mind when you use our scent-free, all-natural formula. Condition your hair, knowing that Moist Recovery is: 
100% Natural

Cruelty-Free

Nut Free

Vegan

Fragrance Free

Formulated without any banned ingredients, including: parabens, mineral oil, phthalates, and sulfates
What's inside
Our ingredients are the secret to your beautiful hair….
Rice Bran Oil and Acai add incredible shine and fullness to your hair. These ingredients boost thickness and seal in moisture to give you a beautiful, smooth, and full look without the use of harmful chemicals or heat. 
Broccoli Extract reduces breakage and conditions thirsty strands, giving your hair a healthy and revitalized look.
Fragrance Free
For those who'd prefer fragrant-free products, this conditioner is a welcoming addition to PUUR Ingrid's soothing Unscented Collection. 
Complete with a shampoo/body wash, conditioner and facial oil, the products are all fragrant-free and made without essential oils. What's more, all three products are pH balanced and formulated with skin-soothing ingredients to nourish, hydrate and help support healthy-feeling hair, scalp and skin.
Experience the Luxury
There is no need to sacrifice healthy, beautiful hair this winter. Hot showers, dry air, and harsh winds create the breakage and dryness that makes your hair look unhealthy. Moisturize your hair with luxury products that are kind to the environment and kind to your hair!
Get lost in the pure, natural moisture of Moist Recovery as you pamper your hair. Apply it to the ends of your hair and leave it on for a few minutes to boost its rich, moisturizing properties.