Why we Love Multi-Purpose Product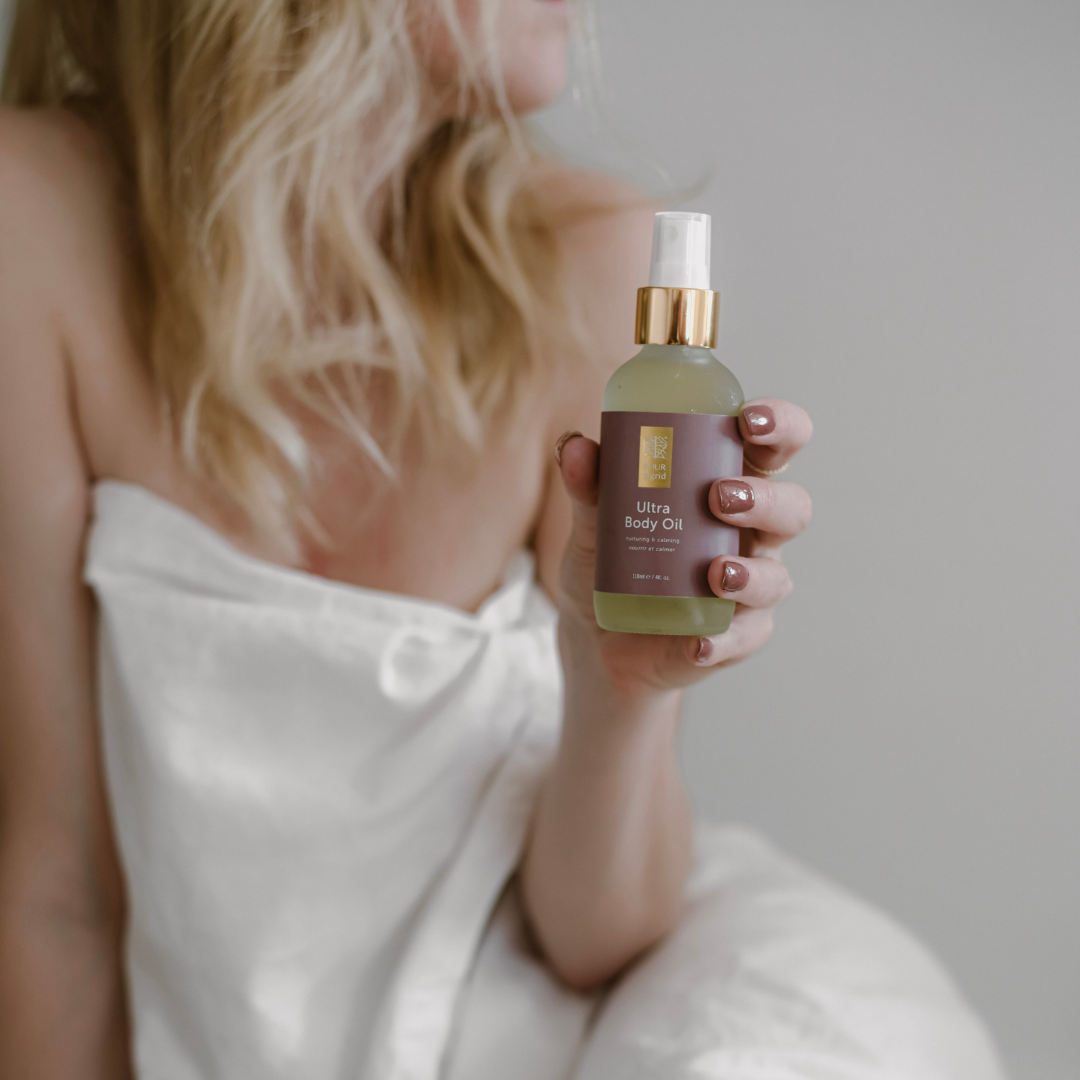 How would you like to know that you can save more on your beauty regime and still have your skin looking like you just walked out of the spa? Well, that's the advantage of a multipurpose skin product. You don't want to wake up excited every day, only to look at yourself in the mirror and feel uncomfortable in your own skin. We know you may want to wave that feeling off with a positive affirmation like "I'm beautiful, and I have a glowing skin," which is good, but wouldn't it be much better if you take the next step to get the right body product? Don't worry, we're here to guide you through our multipurpose product, and we are sure that when you understand what you've been missing out on, you'll not want to go one more day without it. 
1. Ultra Body Oil

When we said our products are skin-friendly and multipurpose, we weren't kidding, and it wasn't a hype. Depending on your choice, you can decide to use our Ultra Body Oil as a bath oil, body oil, and massage oil.
We can assure you that from the first day you use this product, you'll feel like you just walked out of a spa from a full body massage. That's how awesome it is! Also, if you've ever been in a situation where you weren't confident enough to use your body oil in the presence of others, because of it's not-so-cool packaging, the Ultra Body Oil is one product you'll always be proud to showcase and recommend to everyone you care about. It has a super cute and luxurious packaging, one that you'll love unreservedly at first sight. The product itself is made from a blend of Grapeseed oil, Vitamin E (to keep your skin soft and moist), Manuka oil (for the needed regeneration of new skin), and coconut oil (to protect your beautiful skin from damages). Also, it's 100% natural, CertClean certified, and EWG VERIFIED. We told you this is not just any body oil- it is special and fit for royalty.
2. Soothing Wash Duet
What did you hear about our Wash Duet, it sure must have been true! From the feedback we've received, we are truly pleased to know our customers recognize and value the care and details we put into the product. After all, our customer's satisfaction is our reward. Let's talk about this multipurpose product: It can be used as a shampoo, face wash, or body wash, and it has a healing effect on your skin.
Also, it is made from pure, natural ingredients, and it's very mild on your skin. We totally love the attractive packaging and can clearly say our product will not mess with or irritate your sensitive skin or scalp. It is made from a blend of Hydresia, Rice Bran Oil, Antioxidants, and Vitamin E, and guess what? It's Scent-free. You see why we can't stop singing its praises, you will totally love our Unscented Wash Duet. Trust Us!
3. Luxurious Triple Treat Tonic

From the moment we decided to create innovative products for your skincare, we cared enough to make our multipurpose products affordable for all, and we did not compromise on the quality. With this single product, you can condition, detangle, and de-frizz your hair. We can't stop gushing over this product because we know it's what your hair needs! Our Triple Treat Tonic is made from essential oils, aloe juice, and Glossyliance. If you don't already know, Glossyliance is an innovative plant-derived extract and the ultimate shine ingredient.
With a simple spray, it'll make your hair glow, keep your hair feeling soft and improve the condition of your scalp.
PUUR Ingrid's multi-purpose products is what you need for a healthy, glowing skin, and a conditioned scalp. Made from natural ingredients, cruelty free and vegan.