Moist Recovery announced as a top-performing Hair Treatment in the 2022 Clean Beauty Awards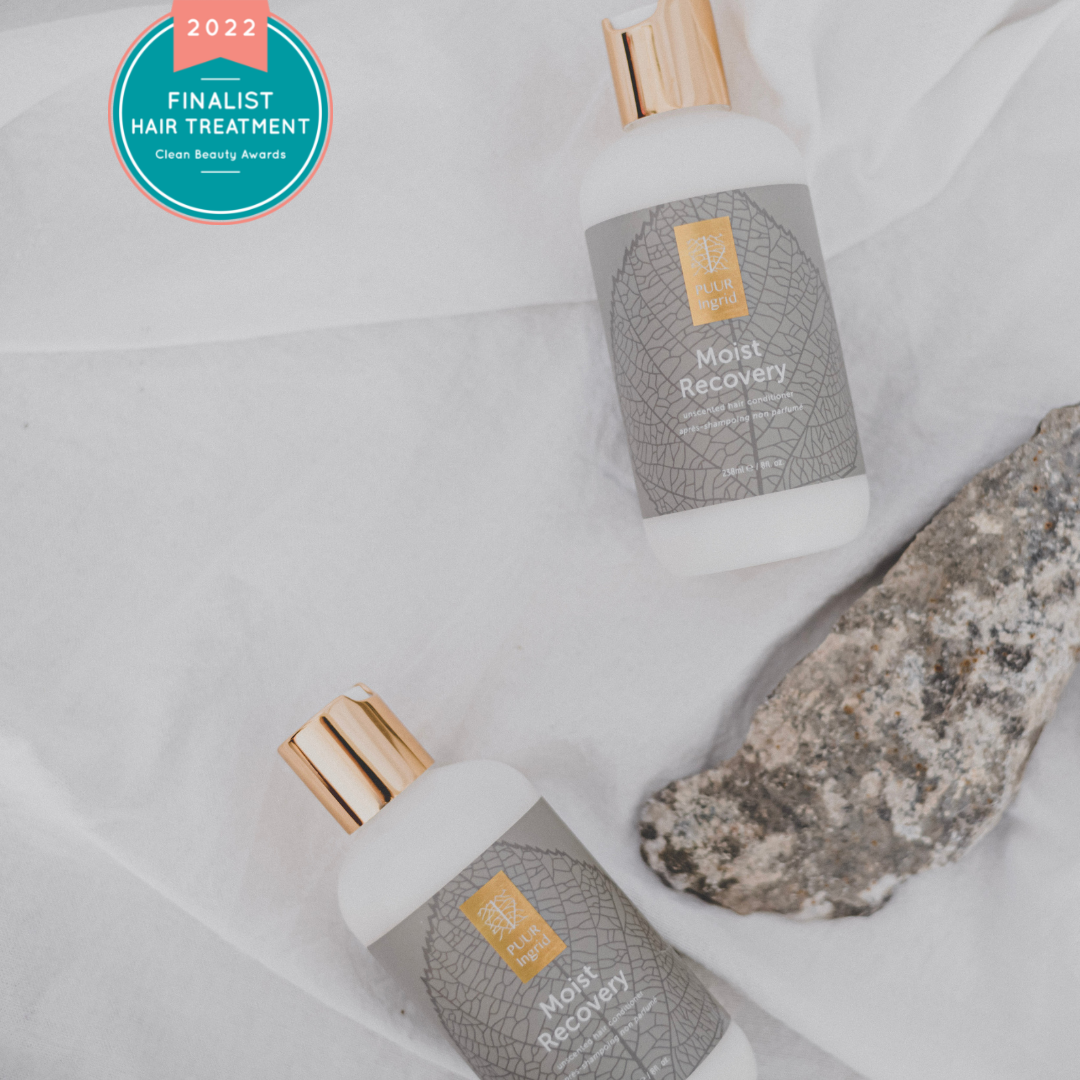 PUUR Ingrid's Moist Recovery has been named a finalist in Hair Treatment in CertClean's 7th annual Clean Beauty Awards. The esteemed Clean Beauty Awards were created to acknowledge and reward superior beauty and personal care products formulated without the use of harmful chemicals by trailblazers in the clean beauty market.
More than 450 best-selling, clean beauty products were nominated for this year's awards and were judged by an international panel of 146 beauty specialists. Finalists were chosen in each of the 24 product categories.
"We are so excited to receive this high honour. Years of research and development go in every product, we are truly humbled by the international recognition. " Ingrid Nederpelt, Owner & Formulator.
Moist Recovery - Finalist Hair Treatment
Only a couple month ago Moist Recovery won the International Beauty Award for "Best Conditioner For Afro Hair." And today we can add a second award to this best-selling product. While remaining committed to formulating vegan, cruelty-free, and using 100% natural ingredients, Moist Recovery provides scent-free hydration. Our ingredients are the secret to your beautiful hair….
Rice Bran Oil and Açai add incredible shine and fullness to your hair. These ingredients boost thickness and seal in moisture to give you a beautiful, smooth, and full look without the use of harmful chemicals or heat. 
Broccoli Extract reduces breakage and conditions thirsty strands, giving your hair a healthy and revitalized look.
As part of our continued commitment to sustainable packaging, we've created refill pouches for our most popular products. Each pouch uses 71% less plastic than our bottles. 
About CertClean
CertClean is North America´s leading certification for safer skincare. CertClean screens beauty and personal care product labels formulated without the use of potentially harmful ingredients, making buying beauty products easier and healthier for consumers. With over 2000 products CertClean certified, beauty and personal care lovers can be confident with their purchases by seeking out the CertClean label.
About Clean Beauty Awards
Established in 2015, the Clean Beauty Awards is the leading awards program honouring excellence in clean beauty and personal care products within the following 24 categories: lipstick, lip care, eye care, mascara, eyeliner, eye colour, nail care, odour care, perfume, beard care, hand sanitizer, body wash, body scrub, body care, sun care, hair wash, hair treatment, face cream, face serum, face oil, toner/mist, face mask, face scrub and face wash. The 7th annual Clean Beauty Awards received 455 entries from Canada, the US, Australia and throughout Europe.
Check out all 2022 Winners and Finalists here!! Congratulation to all!!