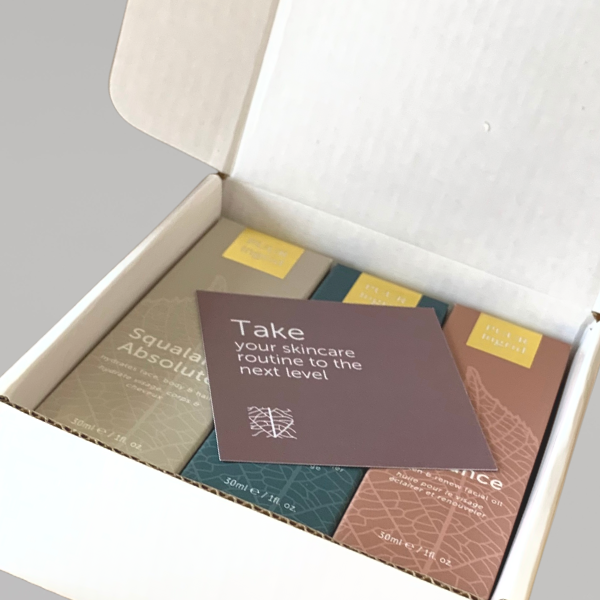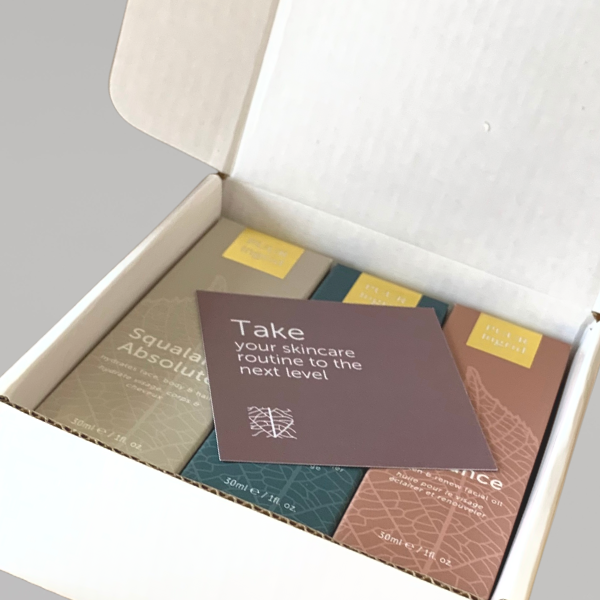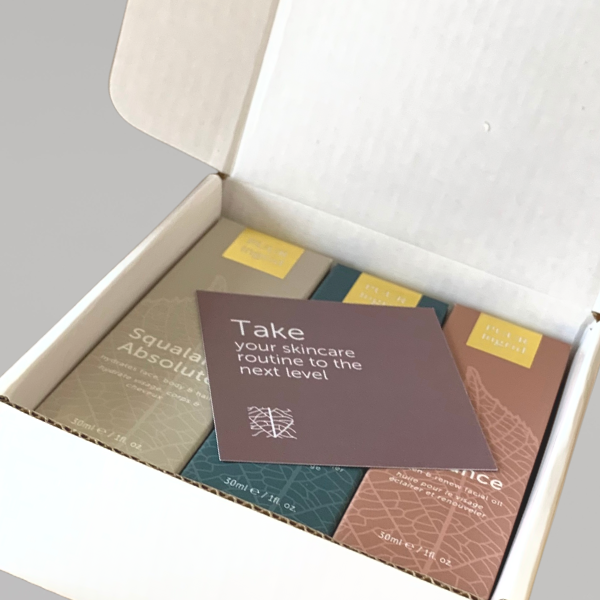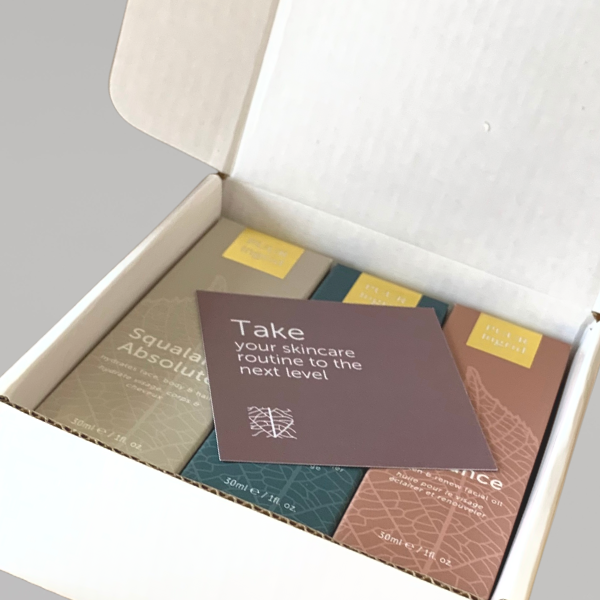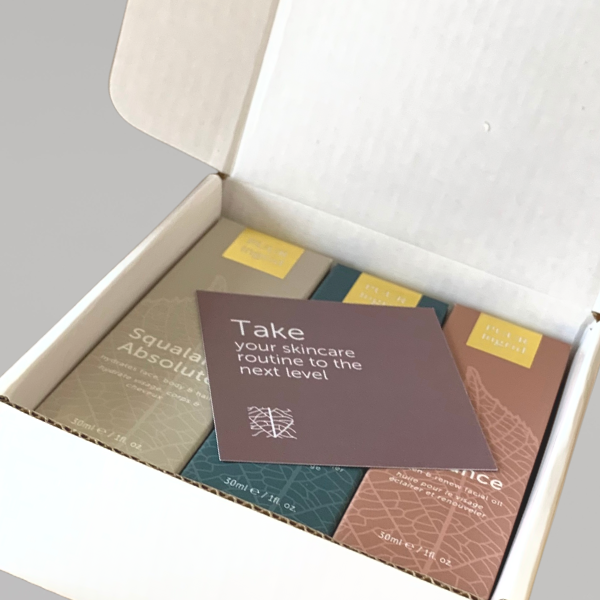 Brightening Repair Solution
Take your skincare routine to the next level.

A complicated skin care routine is not necessary for healthy, glowing skin. In fact, using too many products can actually do more harm than good. The key is to use high-quality products that contain active ingredients that target your specific skin concerns. Since these products are highly concentrated, you only need to use a small amount for them to be effective.
This brilliant 3 step solution is proven powerful.  This routine is simple, fast, effective, and perfect for your busy lifestyle. Say goodbye to dull and dry skin and say hello to blemish free and healthy glowing skin.  
An easy to follow 3 step routine with ingredients that help: Squalane, Grapeseed Oil, Green Tea Extract, Pine Bark Extract, Apricot Oil, Rosehip, Evening Primrose, Camellia Seed and Vitamin C.
This set includes 3 x 1oz facial oil. 
- Repair Booster
- Squalane Absolute
- Facial Radiance
Set value $115
Repair Booster
targets multiple signs of aging such as wrinkles, uneven skin texture and dehydrated skin for a more youthful complexion.
 

Two innovative ingredients are added, the Berkemyol Green Tea and Berkemyol Maritime Pine, both proven to be effective in various clinical studies. The highly purified active ingredients, rich in stabilized polyphenols are developed by Berkem, located in France. These superstar ingredients reduce the appearance of fine lines, wrinkles, pigmentation and to firm loose skin.
Squalane has very high emollience, is an exceptional hydrator, and can prevent ongoing loss of hydration that impairs dermal suppleness.

 

Squalane Absolute

 

will be a worthy new step in your routine.
Brighten your skin and fight the signs of aging with this deeply conditioning facial oil. Evening Primrose oil moisturizes and enhances skin elasticity while Vitamin C helps your skin naturally regenerate and repair damaged skin cells. Plant-derived Squalane penetrates deep into your pores to promote collagen production, leaving your face feeling luxurious and radiant.
Facial Radiance Camellia Oleifera Seed Oil, Oenothera Biennis (Evening Primrose) Oil, Squalane, Prunus Armeniaca (Apricot) Kernel Oil, Vitamin C (Tetrahexyldecyl Ascorbate), Glycerin (and) Water (and) Rosmarinus Officinalis (Rosemary) Leaf Extract, Citrus Limon (Lemon) Peel Extract, Pelargonium Graveolens Leaf Oil 
Repair Booster Vitis Vinifera (Grape) Seed Oil, Squalane, Palmitoyl Camellia Sinensis Extract, Palmitoyl Pine Bark Extract, Tocopherol, Rosa Canina (Rose hip) seed oil, Prunus Armeniaca (Apricot) Kernel Oil, Lavandula Angustifolia (Lavender) Oil, Pelargonium Graveolens (Rose Geranium) Oil, Cananga Odorata Flower (Ylang Ylang) Oil
Squalane Absolute Sugarcane-derived Squalane
Step 1: In the morning apply 3-5 drops of Squalane Absolute on clean skin, gently press into face and neck. This unscented, multitasking oil is like super-food for your skin and is ideal for all skin types.

Step 2: On top of the Squalane Absolute you apply a few drops of Facial Radiance, gently press into face and neck. This Vitamin C rich oil will brighten your skin, moisturizes and enhances skin elasticity.

Step 3: At night you apply a few drops of Repair Booster on clean skin. Berkemyol® Green Tea + Pine Bark acts as an antioxidant, anti-aging and moisturizing agent. Protect your skin from free radical damage and begin the repair process with this luxurious oil.
At our PUUR Ingrid, we take allergen exclusions seriously. We make sure to exclude peanuts, gluten (including wheat, rye, barley, and by-products), oats, soy, dairy, sesame seed oil, and avocado oil from all of our formulations.
In addition, we are committed to excluding chemical and harmful ingredients that could potentially harm your skin. Our list of exclusions includes synthetic fragrances, retinyl palmitate, detergents, dyes, drying alcohols, pore-clogging emollients, mineral oil, ethanol, glycols, sulfates, parabens, harsh exfoliants (such as AHA, BHA, and salicylic acid), phthalates, silicones, BPAs, formaldehyde, carcinogens, triclosan, aluminum, phenoxyethanol, hydroquinone, coal-tar derivatives, PEGs, PFAS, BHA, BHT, petroleum, paraffin, chemical sunscreens, colorants, heavy metals, and petroleum-derived ingredients.
Furthermore, we are a cruelty-free brand that does not use animal byproducts. We are dedicated to only testing on humans and sourcing our ingredients from companies that share this same commitment.
SHIPPING & RETURNS
Free tracked shipping for orders over $75. Orders ship within 48 hours and ship times are from 2 - 7 business days.

We proudly offer a 30-day money-back guarantee. If you don't absolutely love your purchase, we will refund your order.
We understand that finding the right products for your skin and hair can be overwhelming and confusing at times. That's why we've put together a list of commonly asked questions to help guide you through your journey towards healthy, radiant skin and hair.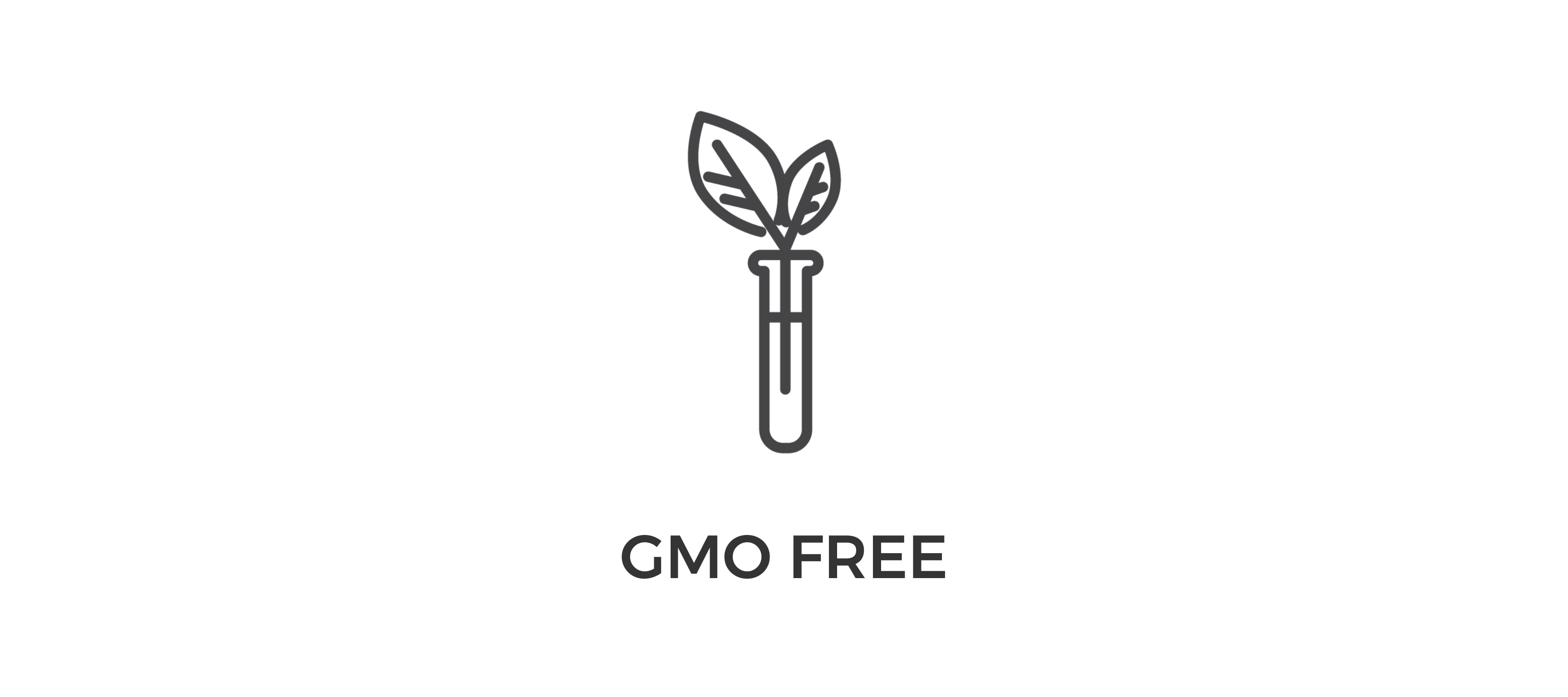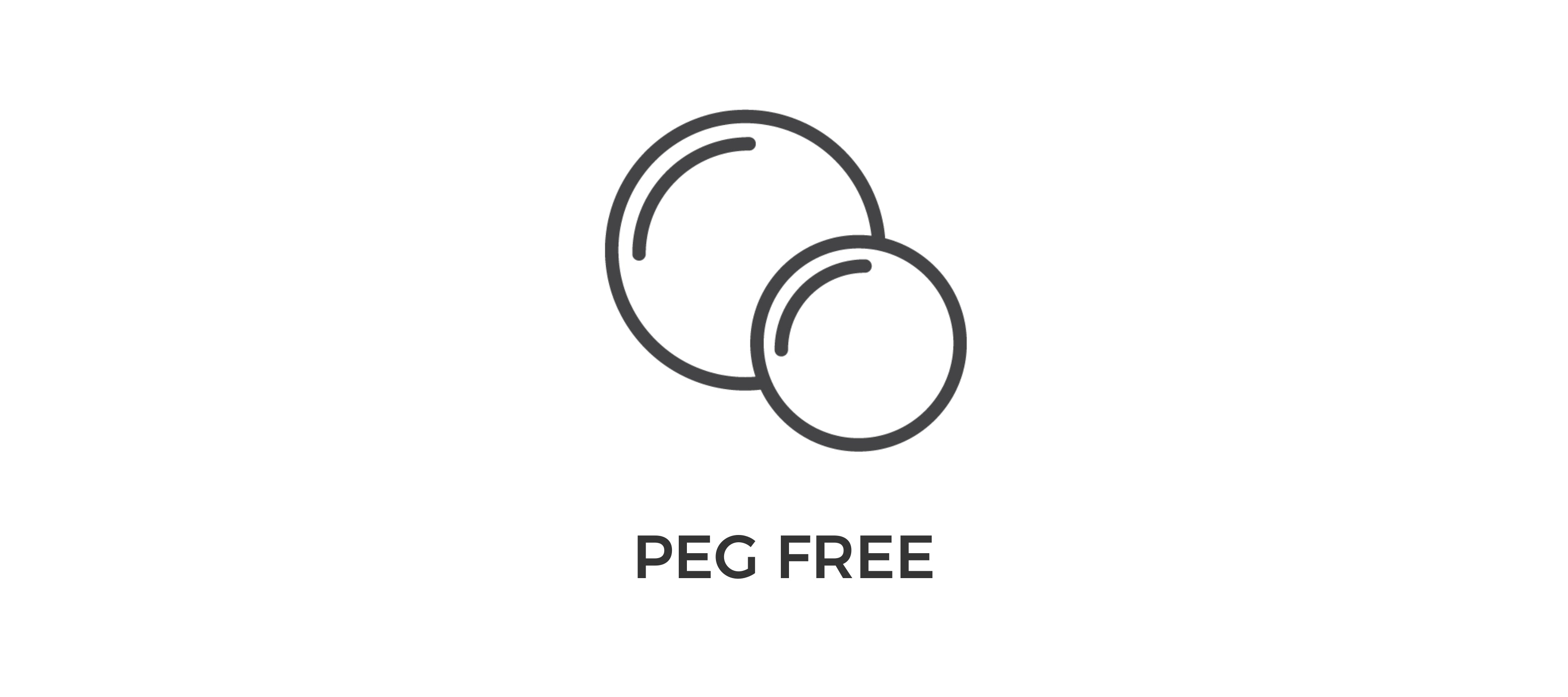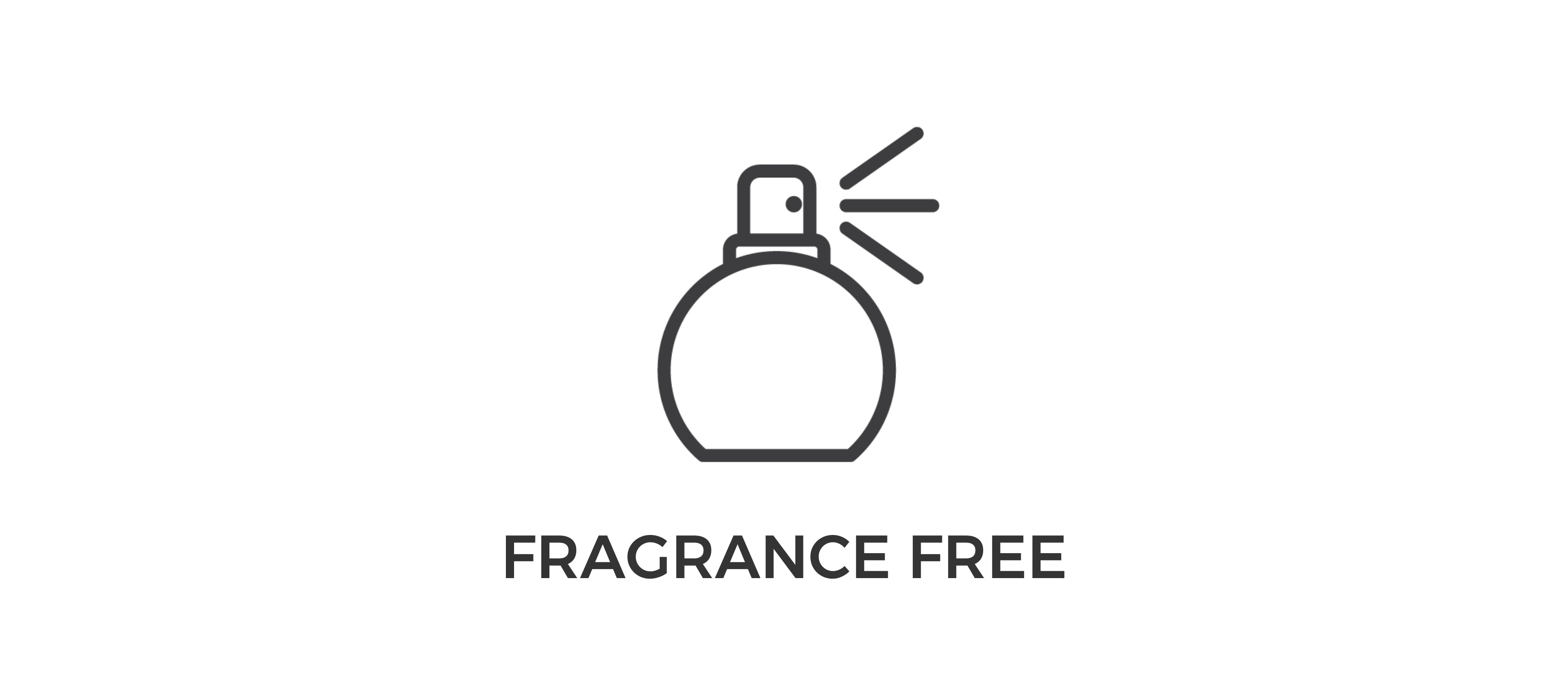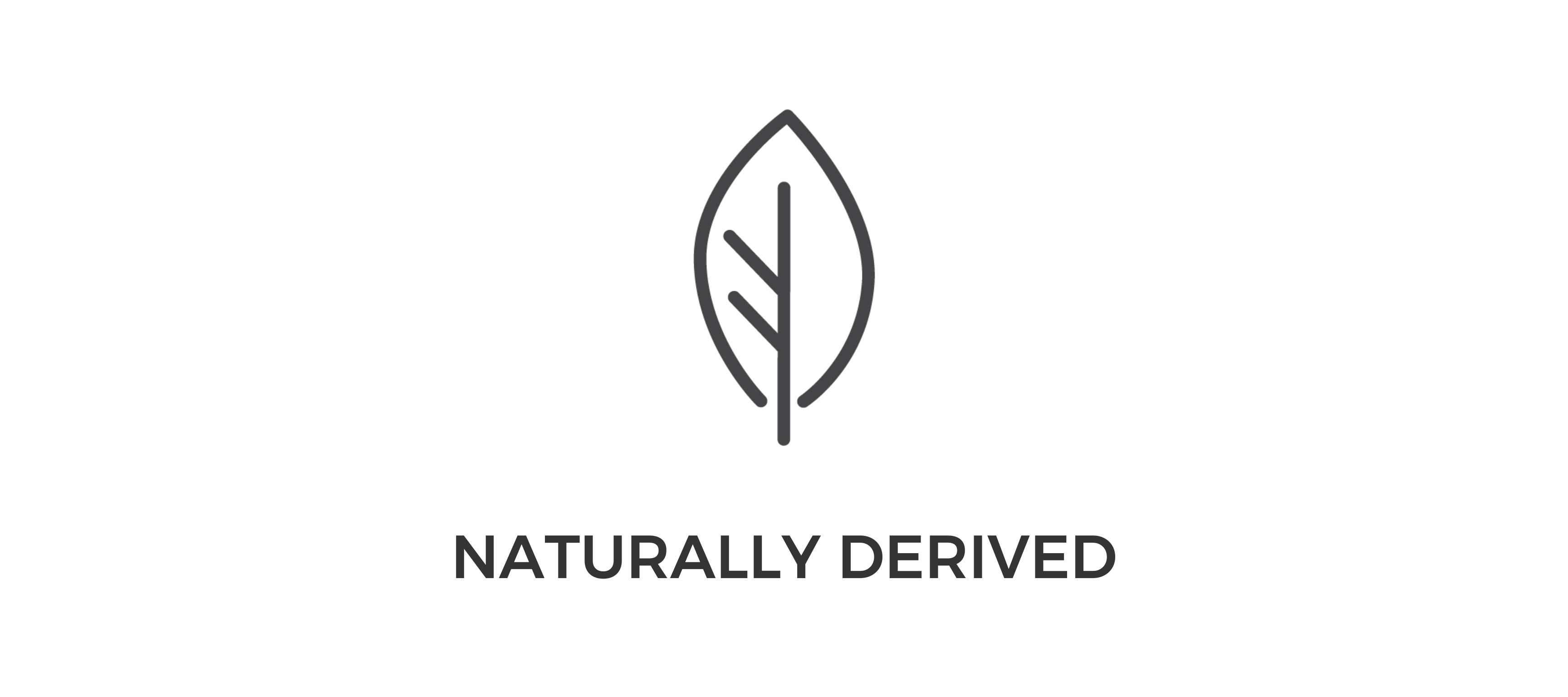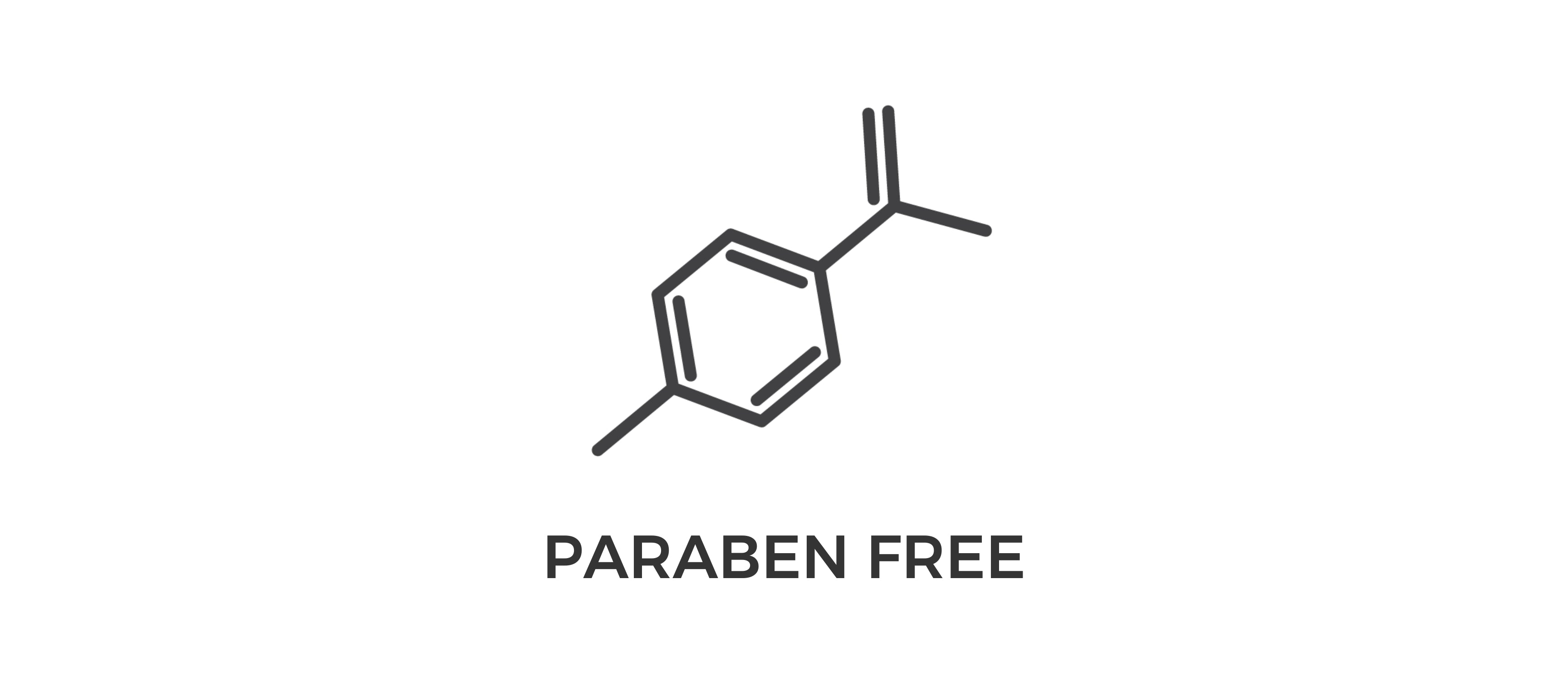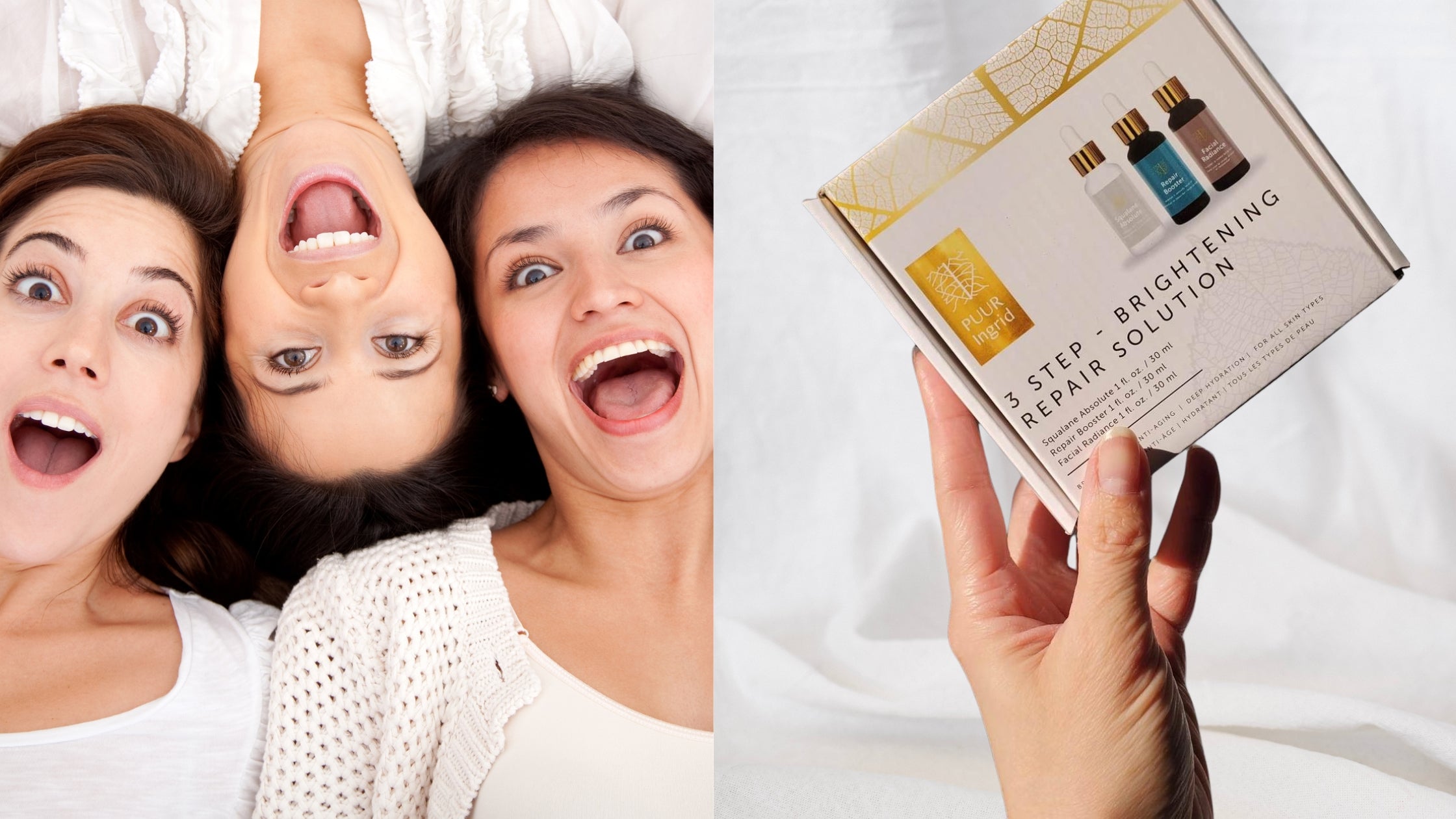 Say goodbye to dry and dull skin
Experience powerful, targeted skincare
The ultimate solution for achieving healthy, glowing skin. Featuring potent ingredients such as Squalane, Green Tea Extract, Pine Bark Extract, and Vitamin C, our high-quality products target specific skin concerns to give you the best results possible.
Let customers speak for us
PUUR translates to pure; free of any contamination, wholesome and untainted
PUUR | Dutch Adjective | /PYːR/